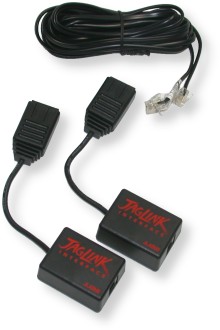 System: Atari Jaguar
Model Number: J8908J

The JagLink Interface allows the Atari Jaguar to be networked with another Jaguar unit. The JagLink Interface comes with two small boxes that allow you to network two Jaguars together. The JagLink box plugs into the DSP port on the back of the Jaguar. Only three games take advantage of the JagLink: Air Cars, BattleSphere, and DOOM.