function BuildTitleString() { return "AtariAge at CGE2010 - Cartridge Magnets"; } ?>
Atari 2600 Cartridge Magnets
AtariAge and Monkey Labs have come up with a new product for this year's CGE -- Atari 2600 Cartridge Magnets! We've converted old Atari 2600 cartridges into powerful magnets that you can stick to your refrigerator, filing cabinet, robot, or any other ferromagnetic surface. We've adorned these cartridges with a wide variety of labels depicting rare and prototype cartridges. Stop by the AtariAge booth at the show and browse all the different Atari 2600 Cartridge Magnets available!
Here are some pictures to whet your appetite: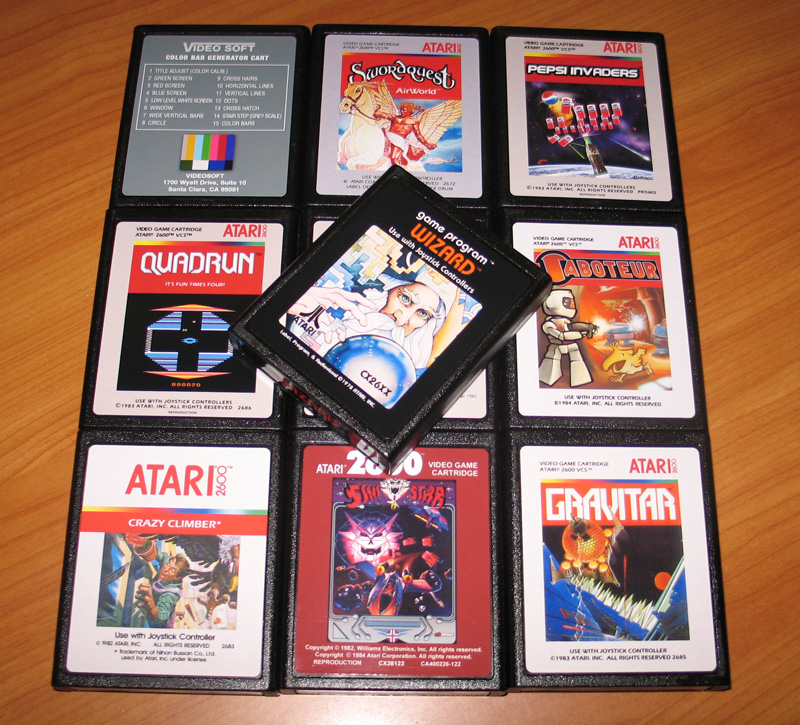 We'll have over 25 different cartridge magnets to choose from!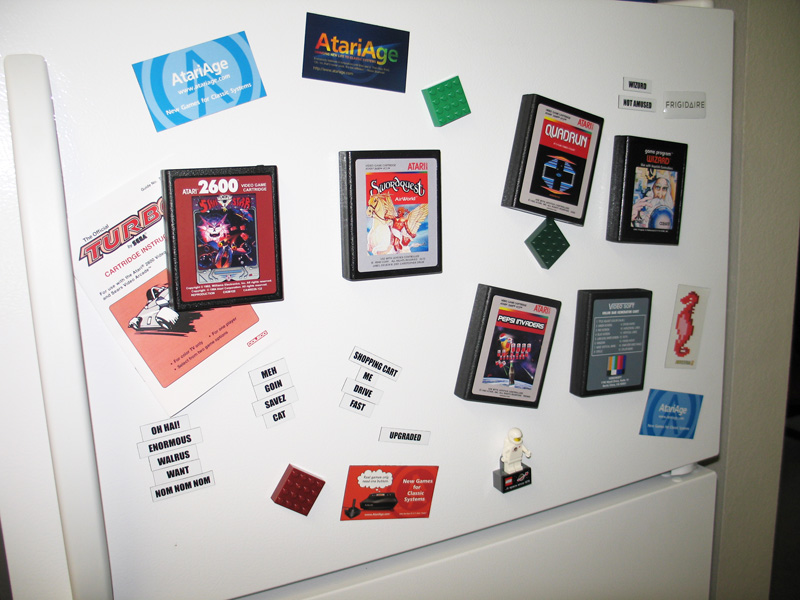 Cartridge magnets sitting on a fridge