6
80 Track TI Floppy Drive Modification (Multiply storage capacity cheaply) -- Modified 09/01/2016
Posted by --- Ω --- , 11 November 2014 · 2,622 views
TI-99/4A
MOD
UPGRADE
80 TRACK
This is one of the most cost effective modifications that you could ever hope to perform on your TI.  Where else can you double or even quadruple your storage capabilities for so little money?  If you've already purchased the Lotharek HxC, or a 3.5" drive, you'll easily and instantly double your storage capability.
 
Atari Age user sjt made a GREAT POST << HERE >>with photos of this project.
   
Atari Age user atrax27407 of Hummingbird EPROM's will burn the chips for you and send you the pair for only $12.00!   If you're interested, click his user name on the above line and send him a Personal Message.  He takes PayPal, so that means it's quick and easy to order.  The man also has a good reputation, so you can feel comfortable about ordering.
 
The set comes in four different configurations:
 
A) DSK 1 40 Track with DSK 2 & 3 as the 80 track drives.
B) DSK 1 & 2 as the 80 track with DSK 3 as a single 40 track
C) DSK 1 & 2 40 Track with DSK3 as the sole 80 track drive.
D) DSK 1, 2 & 3 all 80 Track (this was not an option I was offered when I got my set but would be the best bet IMHO)
 
It's HIGHLY RECOMMENDED that you use a couple of 24 pin IC sockets like this one: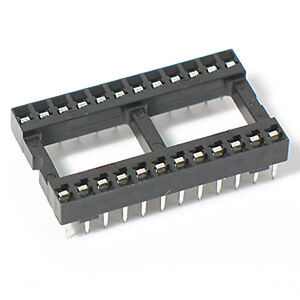 You can find them cheaply << HERE >>
 
The main reasons for using sockets?  If you ever need to replace a defective chip or update the programming, it'll save a lot of extra work.  Using sockets also reduces the chances of damage to the decades old and harder to obtain disk controller.
 
Screen Image of a formatted diskette


(Click on image to radically enlarge) 
 
So, why run a lame little 90K or 180K disk drive when you could max out at 360K with a 3.5" disk drive or a Lotharek HxC floppy emulator?  You already have the hardware, so spend a couple of extra bucks to really get the most out of it.
--- UPDATE 12/01/2014 ---
He also has modification chips for other controller cards.  << CLICK HERE FOR DETAILS >>
vectrexroli and davidped like this