Welcome to week 3 of the 5th season of the Atari Age NES High Score League!
This season is only going to be 10 weeks long, and will feature one game released each year between 1985 and 1994.
After 2 weeks, here are the current standings:

starcry         195
darthkur        125
Jibbajaba       117
mihcael         110
atari2600land   107
arjak            75
roadrunner       57
doubleminor      51
4Ks              26
LarcenTyler       8

This week's game and the 1987 entry is going to be Castlevania. Sorry, but that means we are doing a Konami game 2 weeks in a row, but I can't help it that Konami was awesome!
You can keep playing this game until you get a "Game Over", so if you defeat Dracula, keep going!
Title:
Castlevania
Developer:
Konami
Publisher:
Konami
Released:
May 1, 1987 (US)
Twin Galaxies High Score:
10,000,000 by Tom Votava. Second place is a little over 2.5 million. Those of you paying extra attention will notice that Tom Votava also holds the high score in last week's game, Gradius.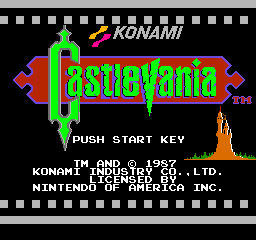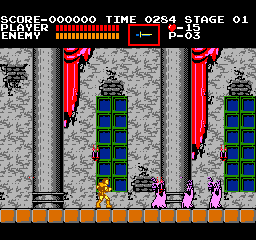 I don't want to get anyone too excited, but I believe that starcry has a Castlevania-related prize to give out to this week's winner! Stay tuned!
Tips:
None yet!
Chris
-----------------------------------------------------------------
Castlevania Rankings
Last updated 02/02/10 @ 7:25PM PST

starcry        322,250    100% 
darthkur       204,640     64%
doubleminor    126,280     39%
Jibbajaba      103,140     32%
LarcenTyler     77,330     24%
Herbarius       64,720     20%
roadrunner      25,740      8%

Edited by Jibbajaba, Tue Feb 2, 2010 9:23 PM.