I plan on having many classic gaming systems setup at the Classic Gaming Expo this year. In my last appearance at this event I had eight 1702 monitors setup for four systems on a corner, as such: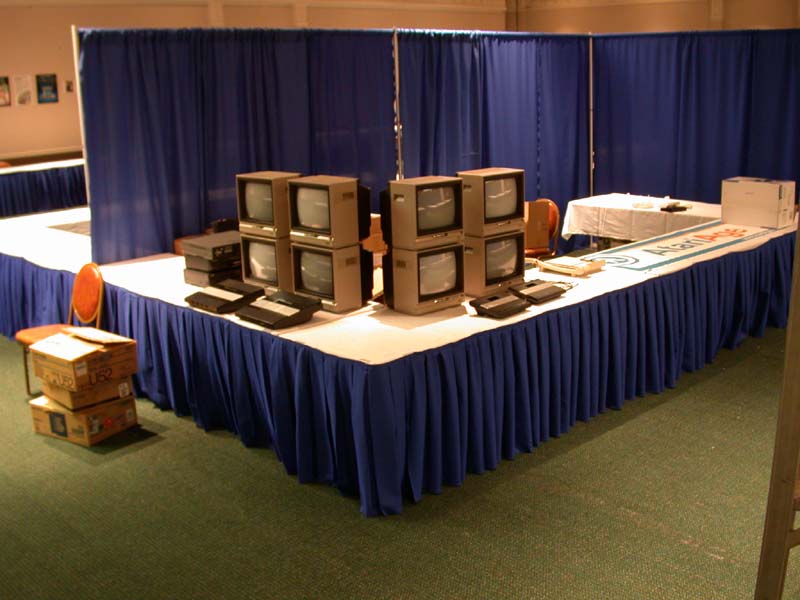 I'd like to do this again, but at present I only own three 1702 monitors. And I'd like to have even more systems setup this time around, probably eight or so (mostly 2600, but also 5200, 7800 and ColecoVision). Unfortunately, 1702 monitors are expensive to ship due to their size and weight. However, I will buy them if I need to--there are usually some on eBay at any given time.
However, I figured I'd ask here first--does anyone have any Commodore 1702 monitors they can either:
1) Bring to the show and allow me to use in the AtariAge booth, or
2) Sell and ship to me?
A third possibility is bringing a monitor to the show and allowing me to buy it and then take it home with me.
At any rate, if you can help out please let me know before I start buying expensive monitors on eBay.
Thanks!
..Al