revolutionika, on Sat May 1, 2010 9:40 AM, said:
Scrabbler15, on Fri Apr 30, 2010 5:07 AM, said:
revolutionika, on Thu Apr 29, 2010 10:41 PM, said:
Scrabbler15, on Thu Apr 29, 2010 10:39 PM, said:
revolutionika, on Thu Apr 29, 2010 9:58 PM, said:
Scrabbler,Are you getting the urge to pick up some 2600 games that you may of missed out on back in the day?


That is what happened to me a few years ago and now i have a few thousand games!

The urge that I'm getting is to play some serious Dragster, again, futile as it may be.
Wow, thousands of games. That's fantastic. I'll be glad just to get back what I have back at the in-laws. Mine do not number in the thousands. I'm happy to be living in the double digits.
I see you like intellivision,do you still have that?
my favs on that are beauty and the beast and white water(among many others)
Currently, I have two non-working Intellivisions (an original and an Intellivision 2). I've found a guy, at a retro shop close by, that I think can get at least one of them running for me. Some of my Intellivision favs are Astrosmash (of course), the original Baseball, and Dreadnaught Factor.
I also have the Speech Synthesizer module and 3 of the 4 games made for that.
What company made White Water? I don't really remember it.
They are made by iMagic of course.one of the best developers ever!
My link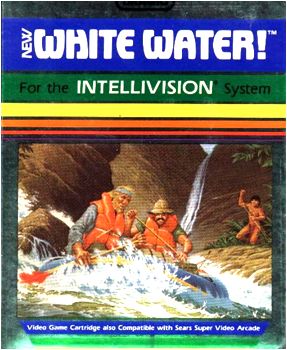 Wow, that's cool. I don't remember that at all.
I like that the game is always new, because it says so on the package.