If you grew up in arcades during the early 80's, then certainly you are familiar with
Sinistar
, one of Williams Electronics later games. Sinistar is a fast-paced space-based shooter where you must mine crystals from asteroids for bombs to use against the ruthless Sinistar once his drones complete building him.
Atari created nearly complete versions of Sinistar for the Atari 5200 and Atari 8-bit computers, but they were never released. I'm now making the 5200 version available in cartridge form, complete with a terrific, original label hand-painted by David Exton, who's done quite a bit of remarkable homebrew artwork for us in the past.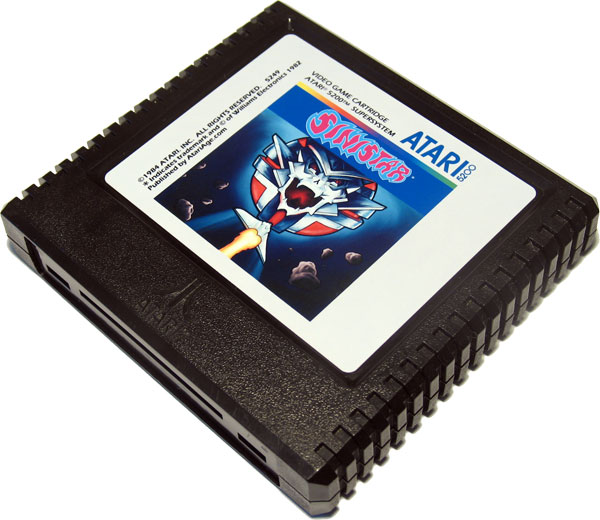 The Atari 5200 version of the game reproduces the arcade quite well, even including the "Beware I Live" speech when Sinistar is complete and starts chasing after you.
Here is a YouTube video of the Atari 8-bit version of the game, which is nearly identical to the 8-bit computer version:
You can read a thorough review of the game (including plenty of screenshots) at AtariProtos.com:
http://www.atariprot...ar/sinistar.htm
The price for the 5200 version of Sinistar is $25.00. Shipping will be $3.50 for First Class Mail, $6.00 for Priority Mail, $10.00 to Canada and $15.00 to destinations outside the US and Canada. The game will be shipped in a box in all cases.
You can PayPal the total (depending on your shipping method) to sales@atariage.com. Please include your AtariAge username so I can send you a confirmation and let you know when your copy ships.
Thanks!
..Al