Hi,
While exercising my Atari 400 the other day the machine suddenly developed a fault. The bottom 1/3 of the screen is black and the top 2/3 is full of random characters all changing very quickly. You can see a photo here: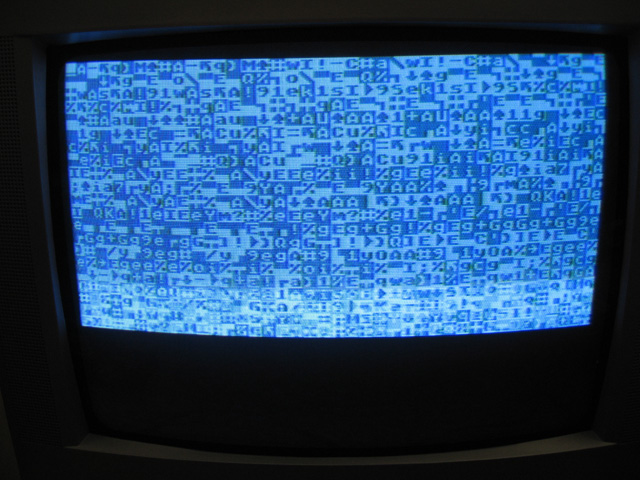 I've swapped out the RAM and almost all of the logic chips (except the 74LS158s on the RAM board...I didn't have any spares....however, I did transpose the two that were there and that didn't make a difference). I've also swapped out the CPU. No change.
Power voltages to the board are fine.
Has anyone come across this before on a 400 or 800? I suspect a fault in the ANTIC IC. Before I go and order one however, I'd be interested in what others think? I've been using the 400/800 field service manual as an aid to diagnosis but it doesn't specifically mention this symptom.
Tez