In one month, I've found four Rev0 Dreamcasts. It's probably one of my best sets of finds since I've been collecting eons ago. I've made a lot of people quite jealous on some Dreamcast forums, as so far I've only found two people that have one. I don't know why I keep finding them in my area, but I'm not complaining. I don't have plans on selling these any time soon, if ever, just because they are such unique systems. But I figured I'd share with you a bit of what I've discovered and learned so far:
The first I found was an American Rev0. I got it as a broken system for the shell.....for 5 dollars. The top half is a Sega branded (read: not third party) clear shell that was only made in Japan. A few colors were released, only 1000 a color were made. I was happy enough with the shell, it wasn't until later did I realize it was a Rev0 thanks to a forum I'm apart of who was able to first educate me of the marking of the 0 in the circle, and the different inner parts, such as the metal encased fan, radiator and heat pipes. I had several offers for it, but I decided to keep it. Oh and btw, it's completely functional. I have no clue why it was sold as broken.
The second I found not even a week earlier for 15 dollars. I didn't realize it was a Rev0 model until I was educated about Rev0 systems in general with the "broken" clear system I obtained. It's an import (Japanese) model. Of course, those did not have the number in a circle type classification that the US systems did. The way to tell is the fact that like other Rev0s, the fan and cooling system is different, and also that the modem is missing. It's just hollow shell. The system came with two Sega branded tremor packs, two Sega branded VMUs, one Sega branded 4 in 1 memory card (has 4 orange triangle lights on top), controller and hook ups.
The third I found a couple days ago. And it's probably the most interesting. It's an American Rev0 DC like the first, but the shell is original. However, unlike the first one, the modem is missing with an empty shell like the Japanese one. This is the first of it's kind that I've been able to tell so far. No one has ever found an American model Rev0 with the hollow shell fake modem. Furthermore, the screws that hold the shell in place are Torx screws, which is unlike any regular/Rev0 Dreamcast anyone I know has seen. Furthermore, the console was assembled with a different sticker orientation (it's flipped) with a slightly different sized/placed barcode with a different font used. The system came with an official Dreamcast steering wheel, VMU, tremor pack, controller and cords for $20.
Lastly, I just found a DC on eBay that's a "Demo/Kiosk" model. This helps prove that the Rev0s (I'll have to see if this has the inner parts of a Rev0... it should) that I have were never used at a demo or kiosk station. It was $25. Once I recieve it in the mail, I'll post more pictures of it.
Some pictures are below.
The first: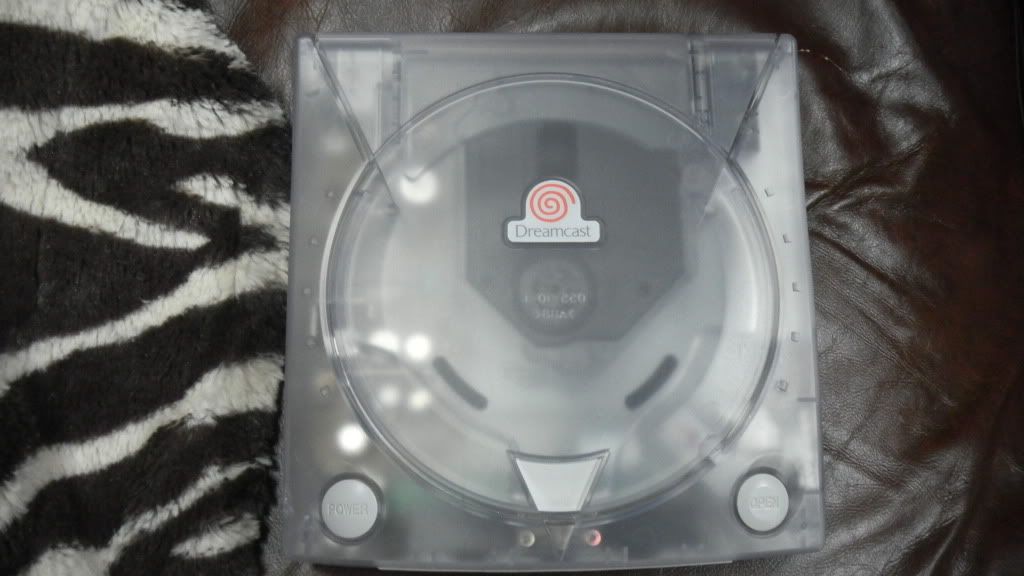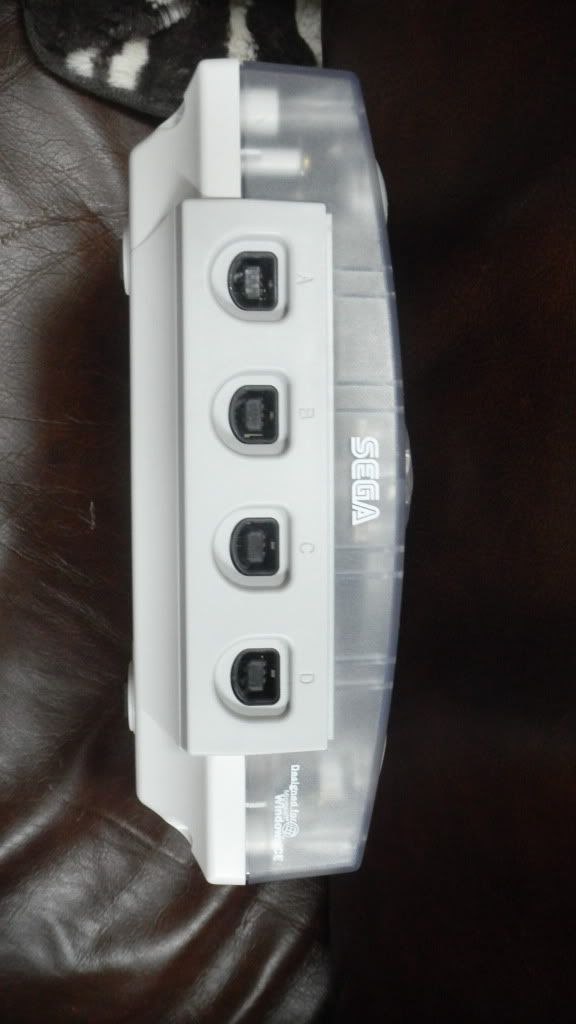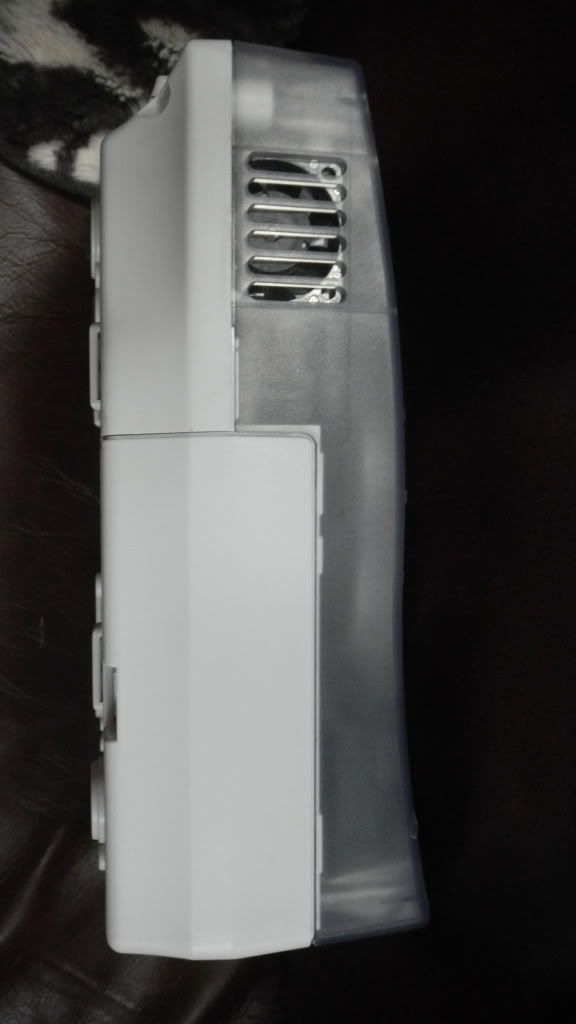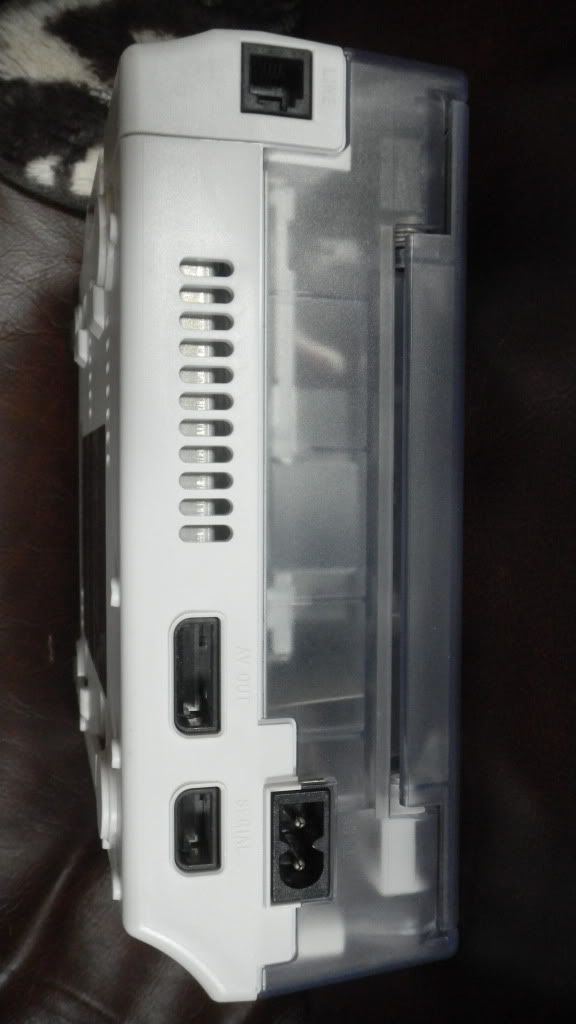 The second: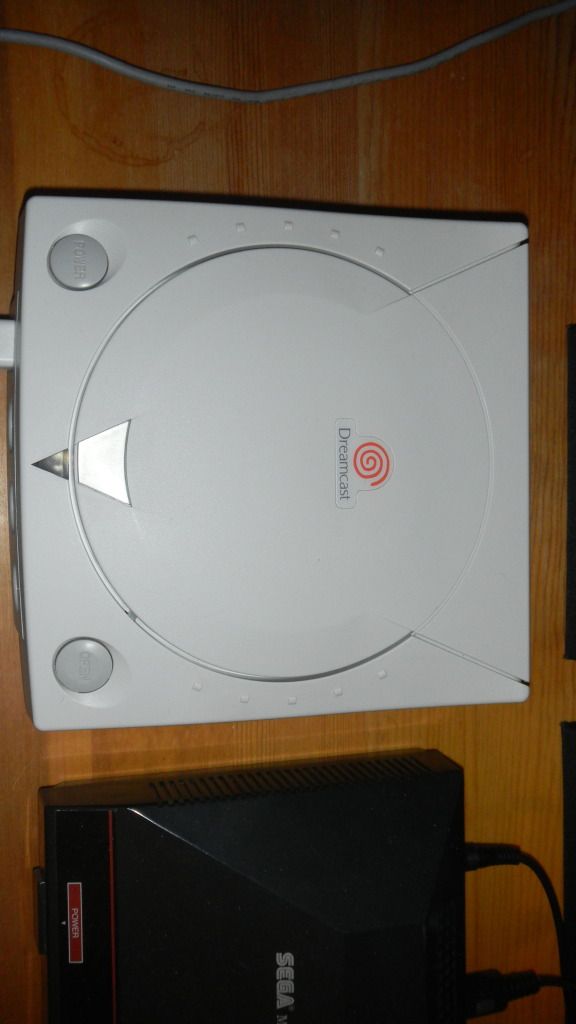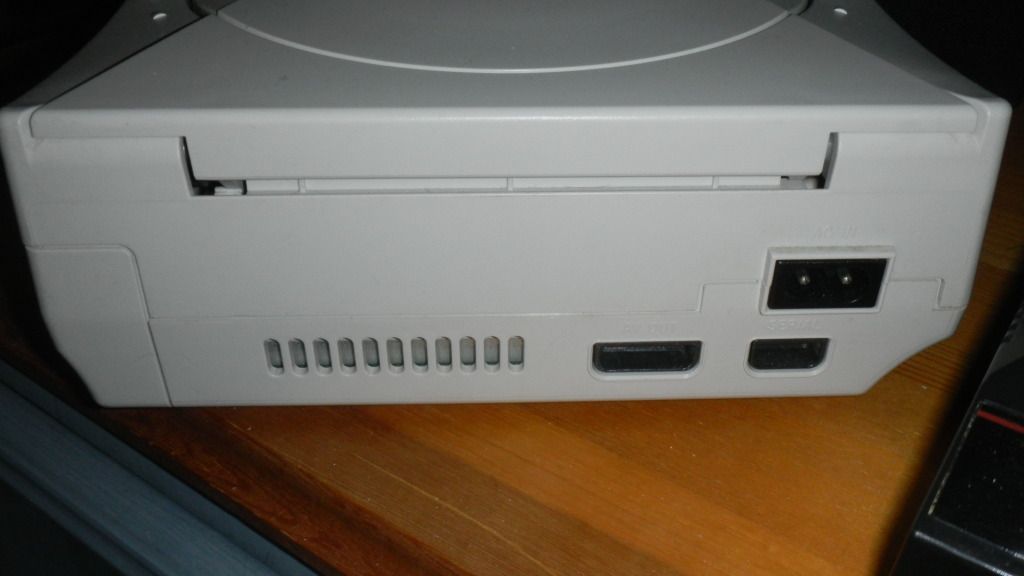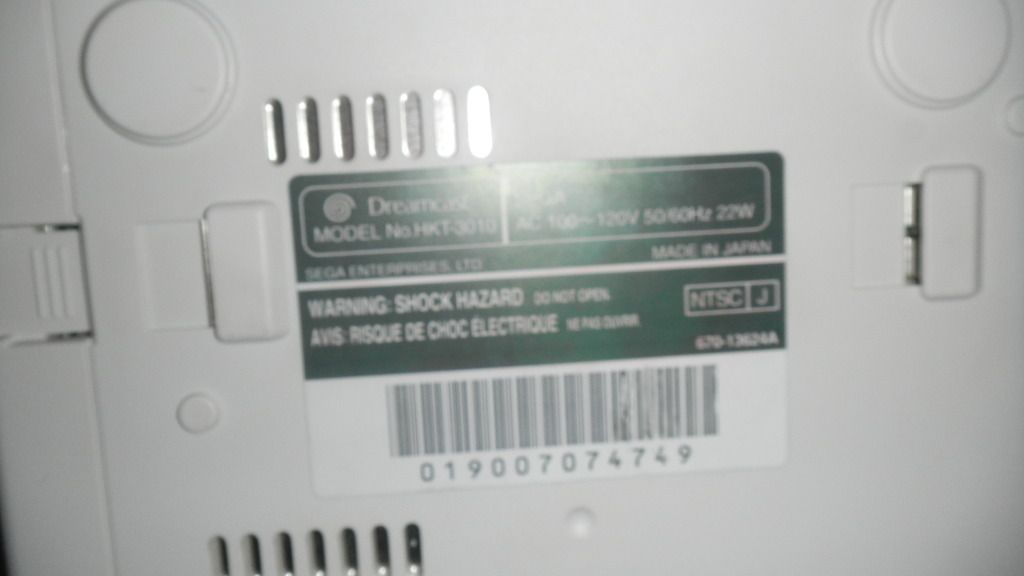 And the third (it's on the right, first is on the left for comparison):
And the forth, the D/K model:
Edited by DaytonaUSA, Thu Apr 19, 2012 11:21 AM.