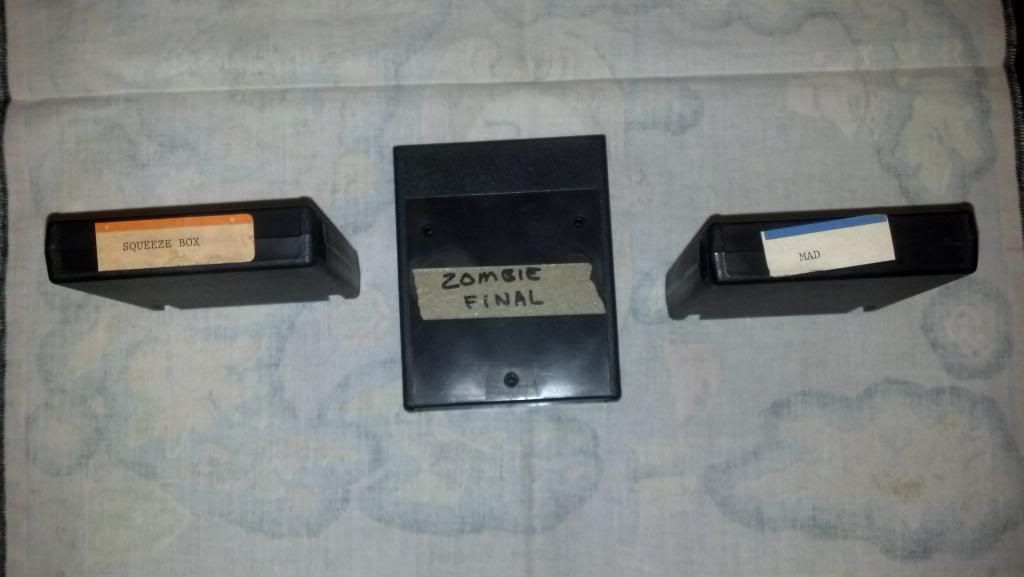 First off man I'm just happy to be posting in this forum! Finding something like this has been a dream. 30 years of collecting and finally something neat. OK I understand finding a sample/proto/whatever isn't the most amazing thing ever but its been on my collector bucket list, ok ?
Got these in a mixed lot. 3 USGames carts. One kinda piqued my interest was the 'Zombie Final' tag on the one. Doing some research it would appear this must be Entombed.. which was issued in the different case style. Plus the 80s style filing sticker end labels looked legit. In other words, these didn't look like carts where the labels just fell off over time.
So I got the carts in today. I opened up the 'Zombie Final' and got..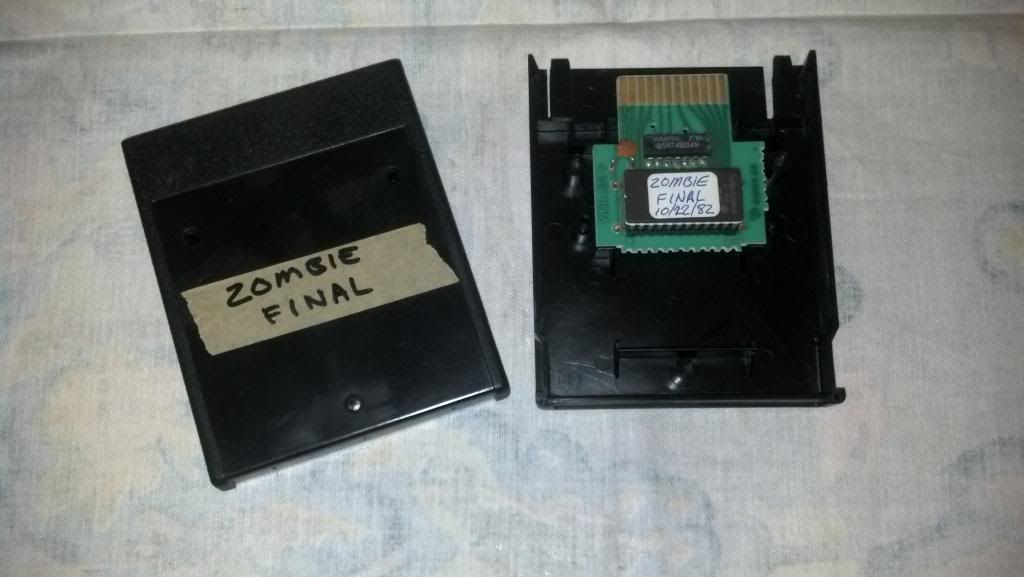 Interesting? Now this is why i'm posting this here.. maybe some of you proto experts can shed a bit more light on what this maybe. Proto? Loaner? Copy some of game somebody from USGames made for his kid?
I opened up the other 2 carts but only slightly as not to ruin the authentic labels (lol). They are on similar boards with Mitsubishi EEPROMs. All 4k. No writing I could tell on Squeeze Box, Mad had "MAD" written on the Manufacturers EEPROM label in what looked like ink. I couldn't really get a picture with the case only barely open.
I know the next question, have I tested these. Not yet. I literally just got home. I got a 2600 in the same lot so i'll hook that up in the morning and see if a) the games work and b) if there is any obvious difference between these and the released versions. If 'zombie's' label holds to be true then this is the 'final' so probably nothing amazing there.. other than the thought that maybe this game was called 'zombie' at some point in the development cycle?
I'll update after i've fired them up.