Another day another gameroom update.  I've actually had this configuration for a while, but I finally got around to taking pictures. 
Sorry the pictures are so large, I used my wife's camera and didn't realize she had it set to maximum size.
The entryway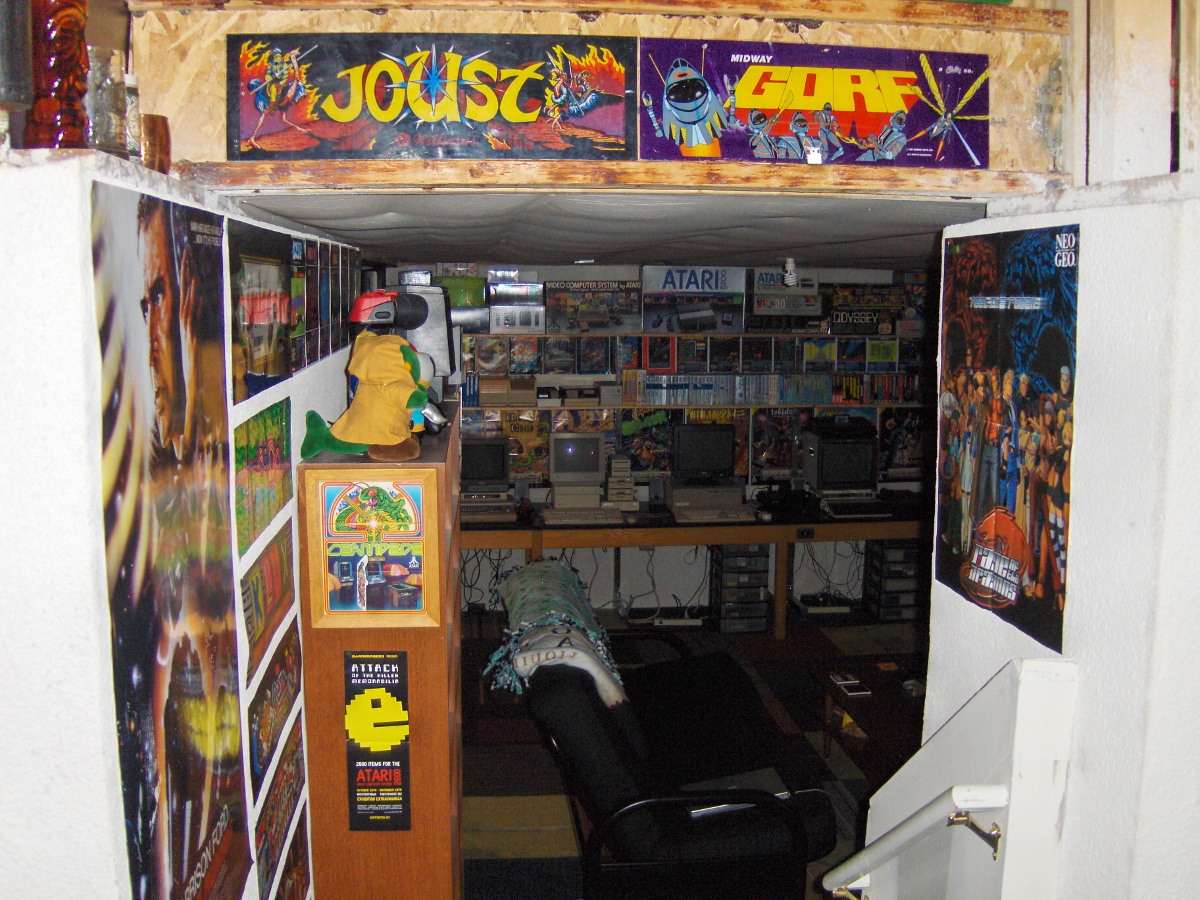 Overview 1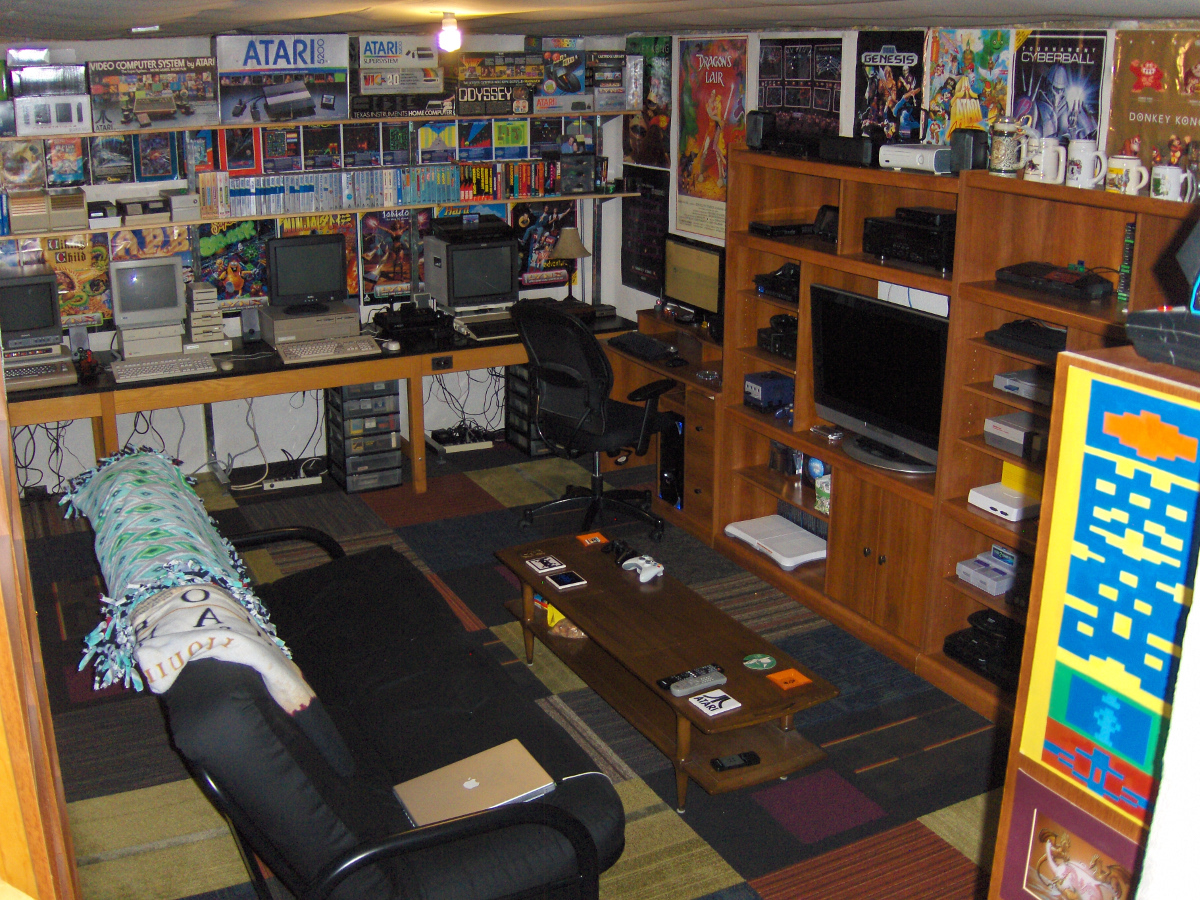 Overview 2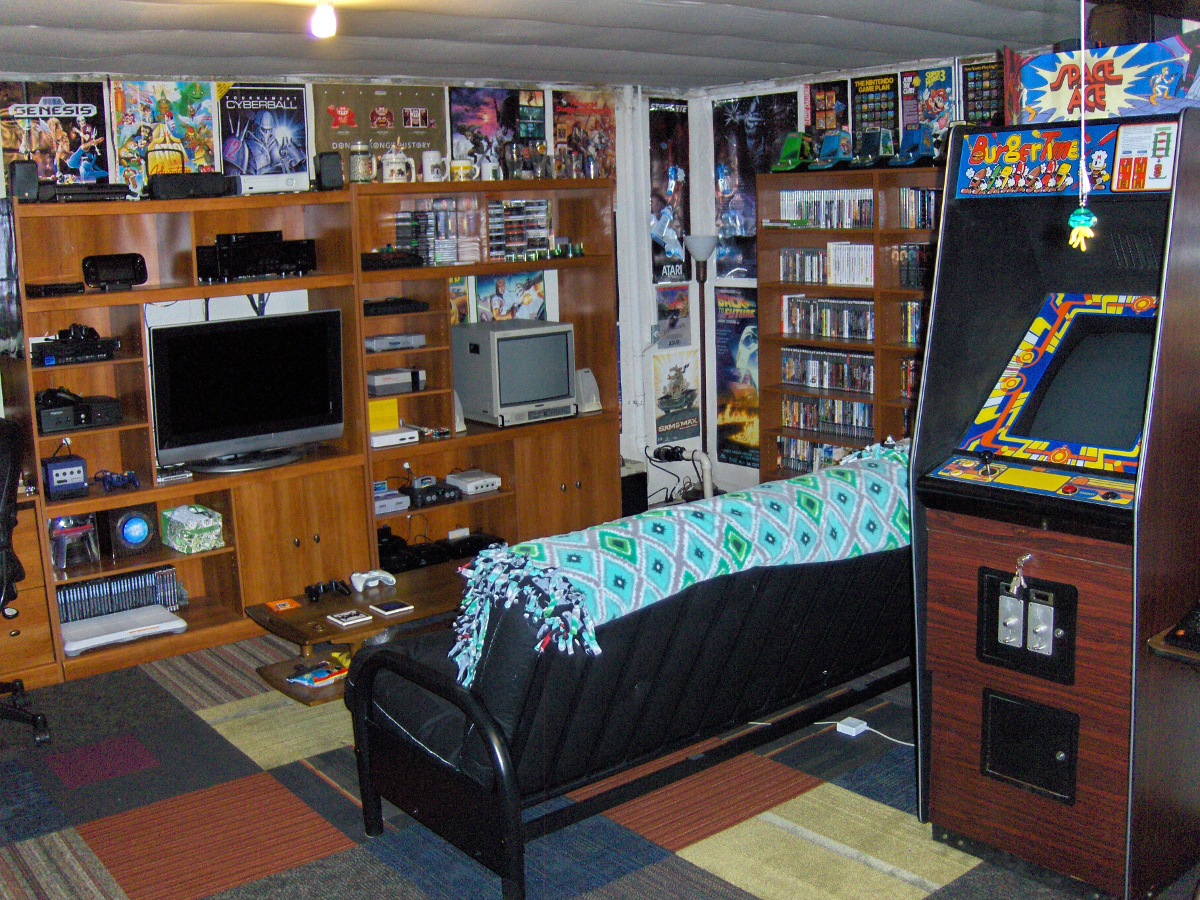 Overview 3
Overview 4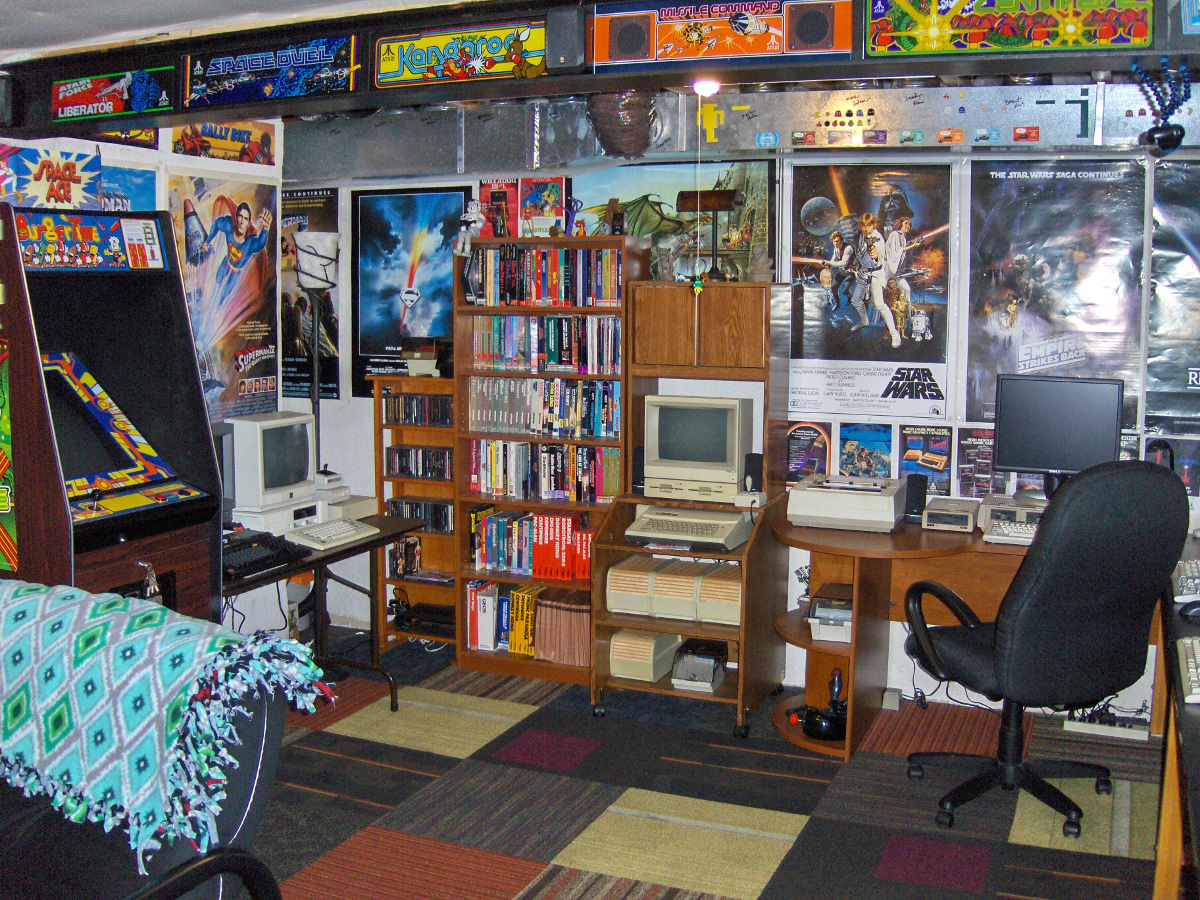 Atari 8-bit Games (some are on loan for dumping)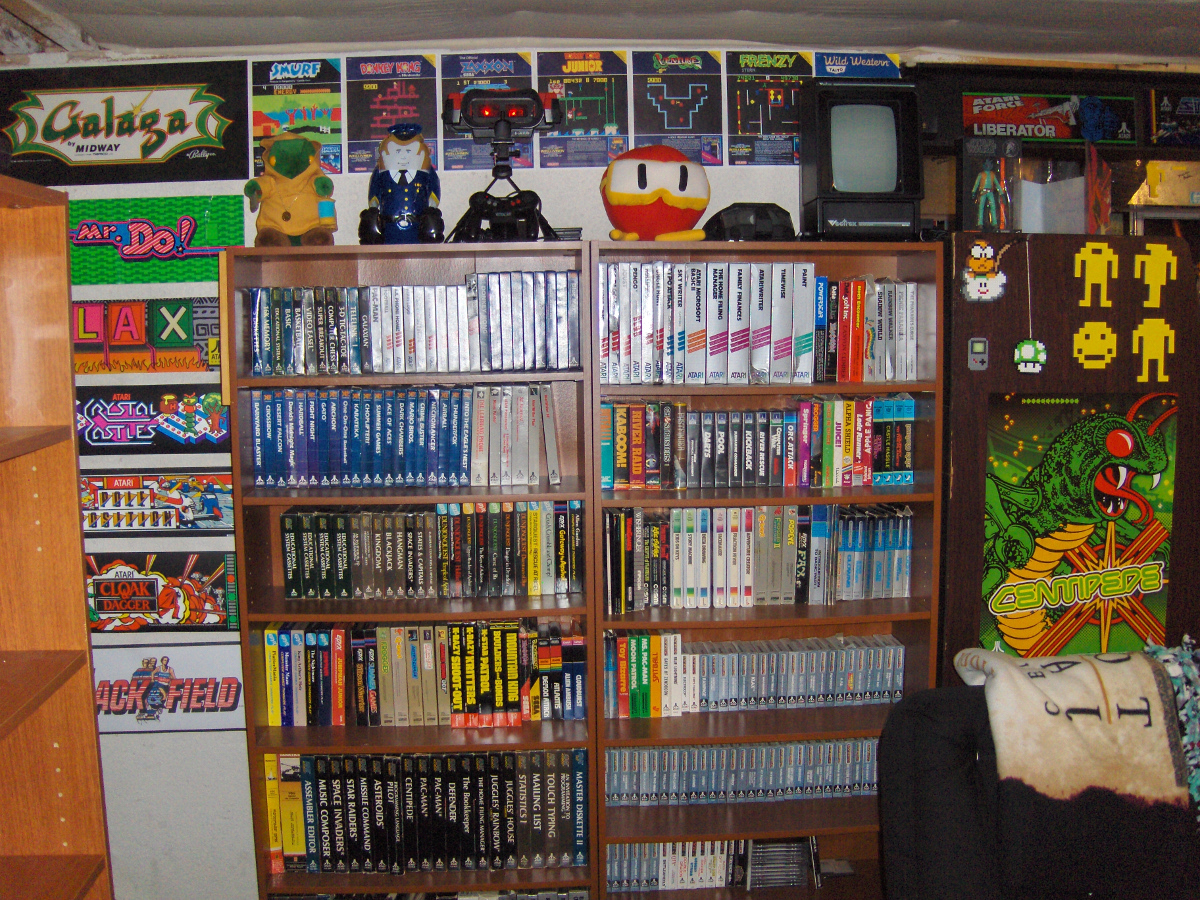 Modern Games and DVD's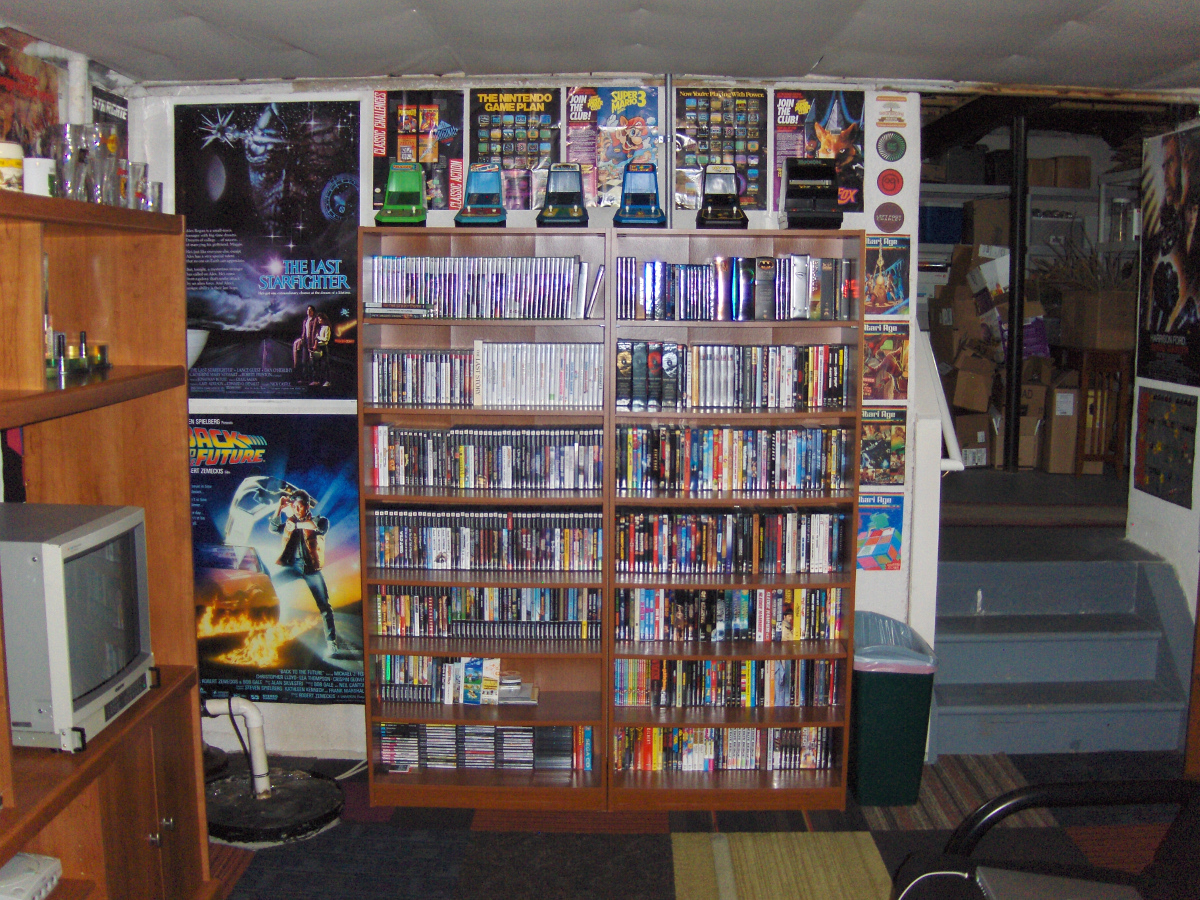 Classic Systems.  The 'classic' systems are hooked up to a RGB monitor.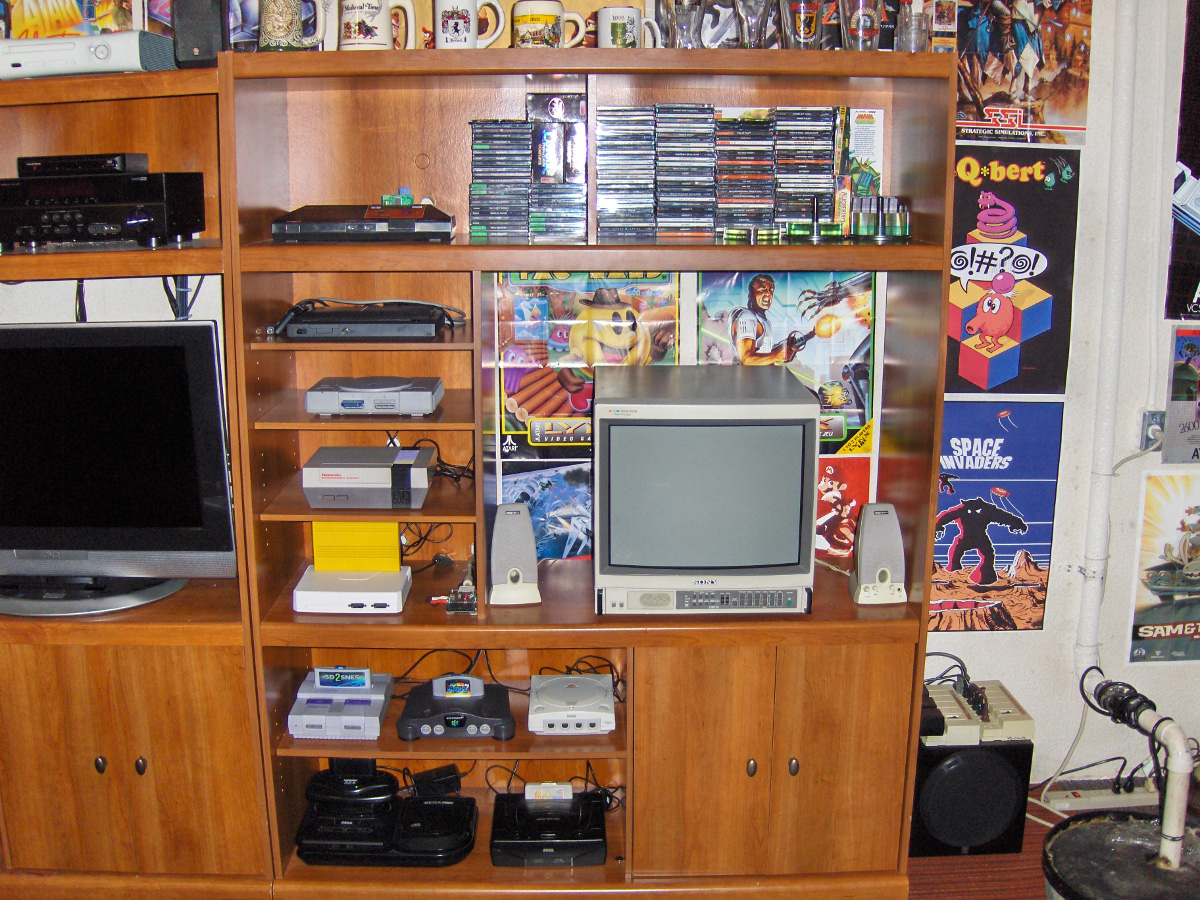 Modern and Classic Systems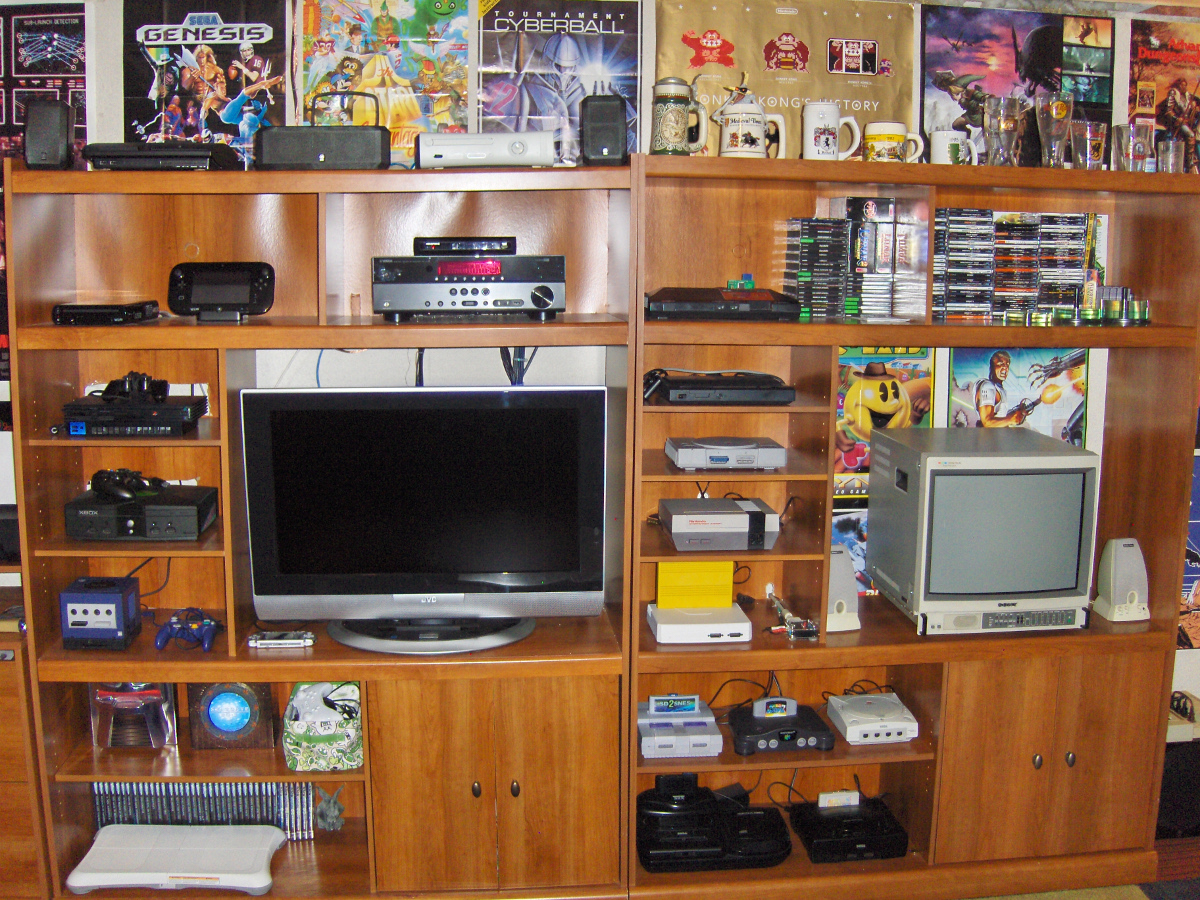 My PC.  This used to be in the other corner.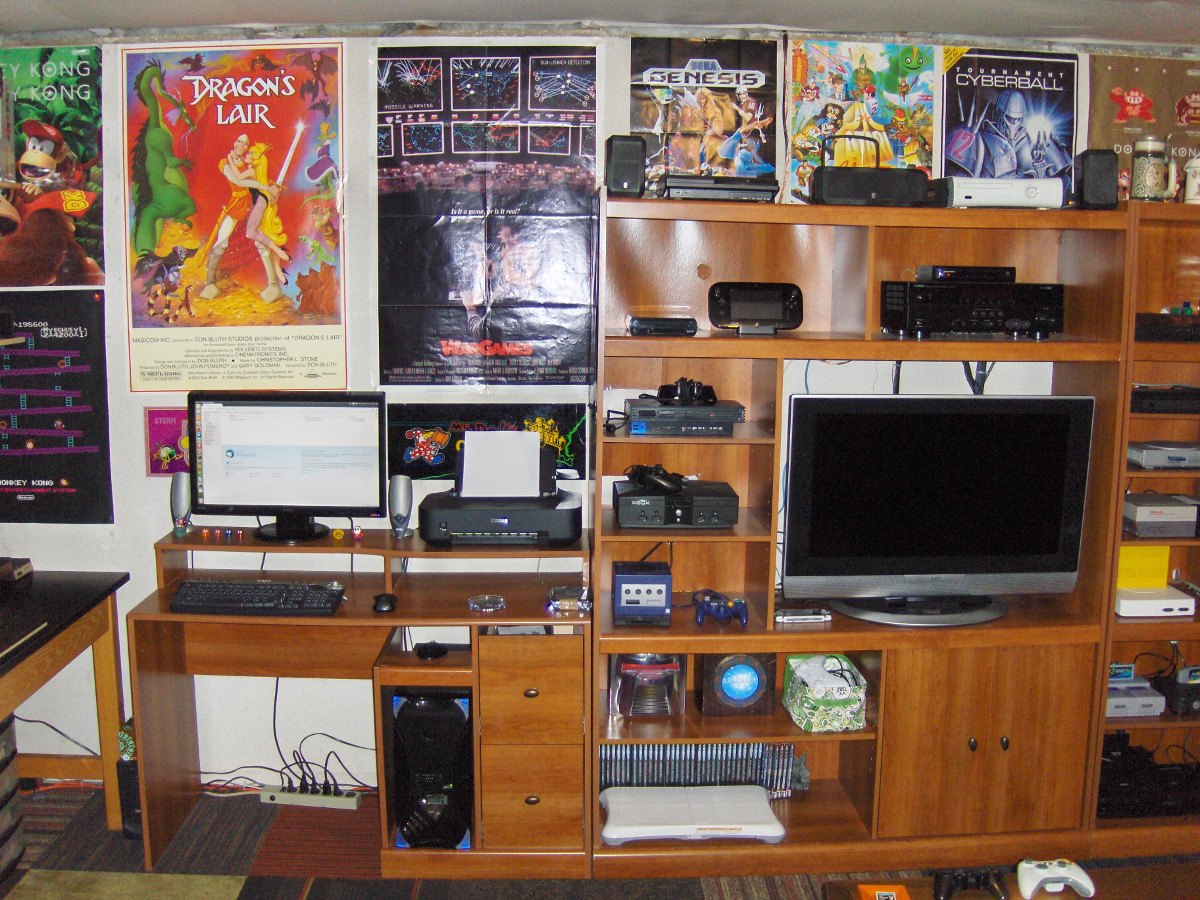 The Atari 1200XL, 2600, Intellivision, and 5200.  Also the Amiga 2000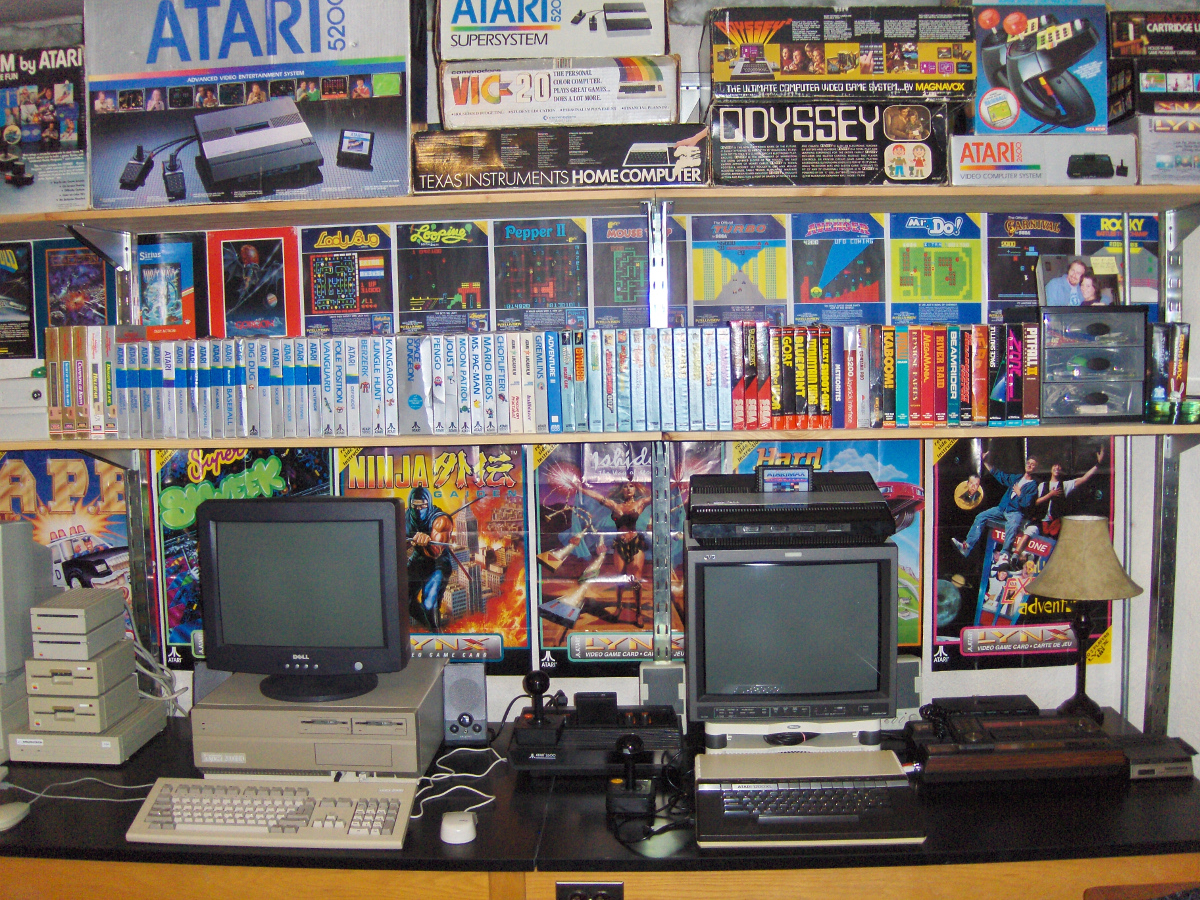 The C-64 and Apple IIGS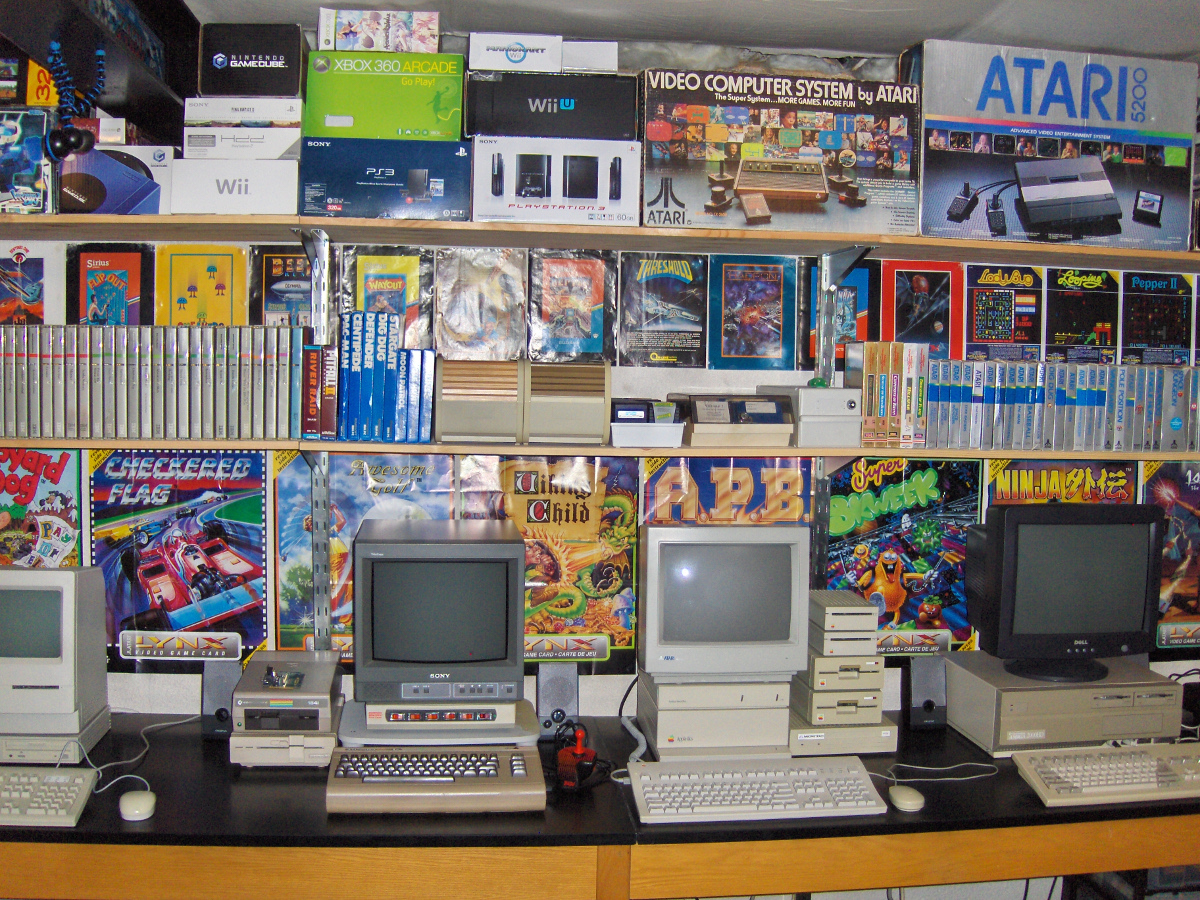 The Old PC and Macintosh Classic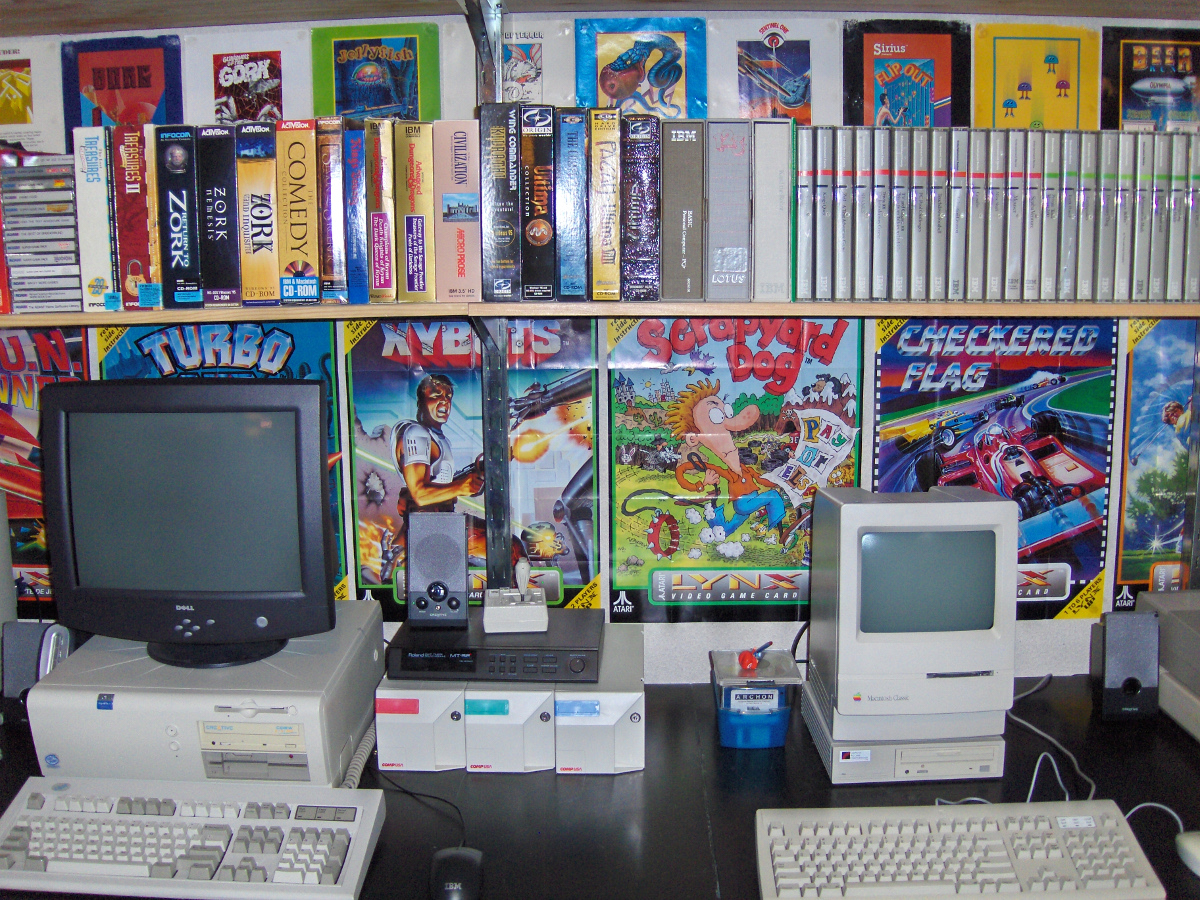 The Coleco ADAM (note the Macintosh G3 Tower in the corner)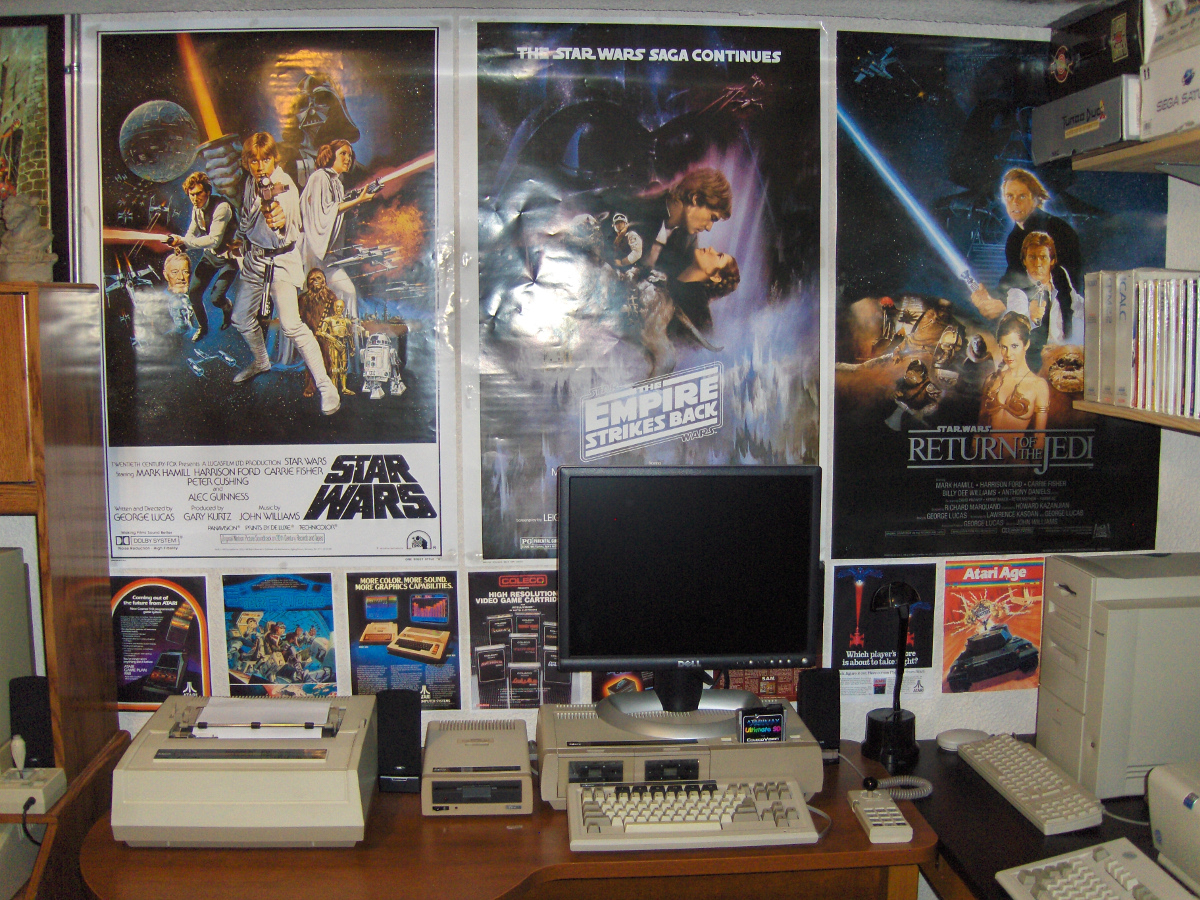 The Apple IIe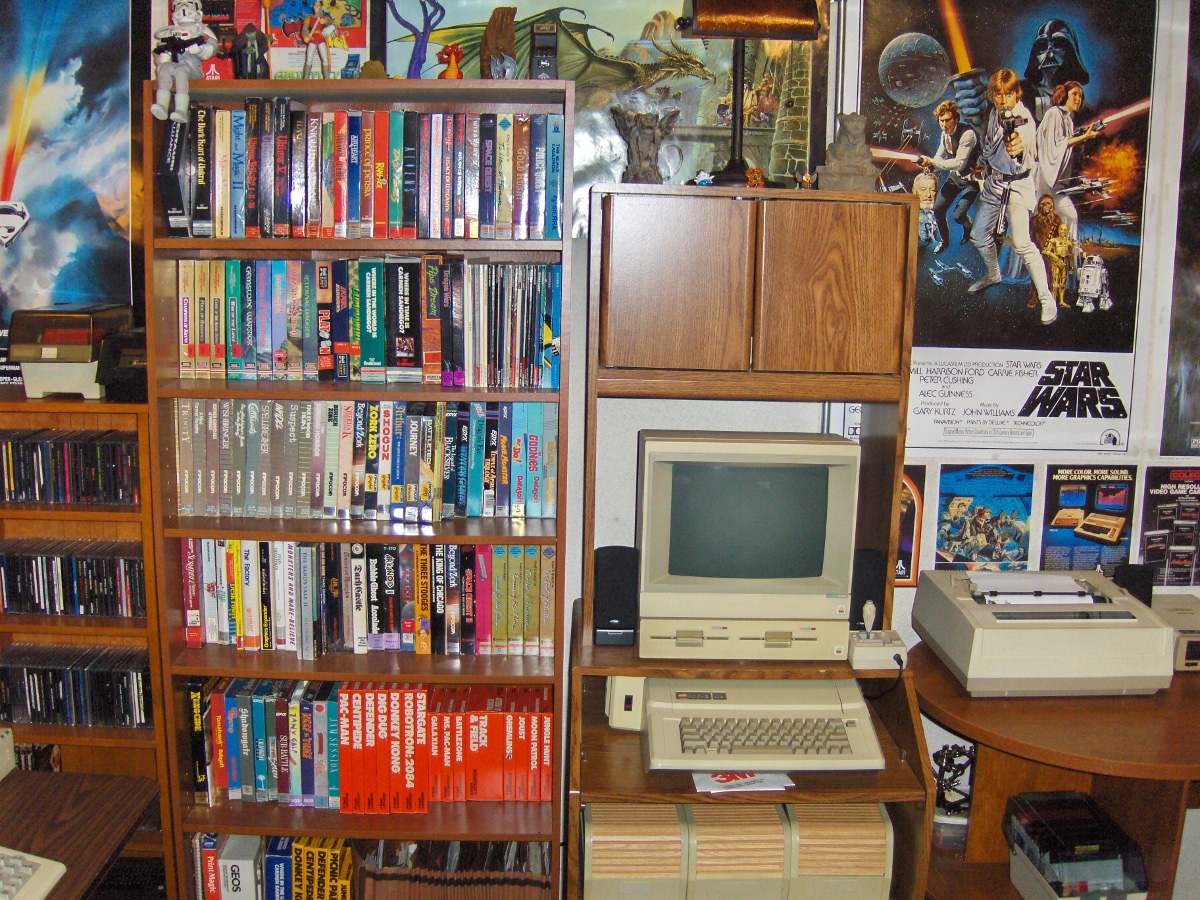 The MSX 2+ and PCjr.  Also my DECO Cassette System cab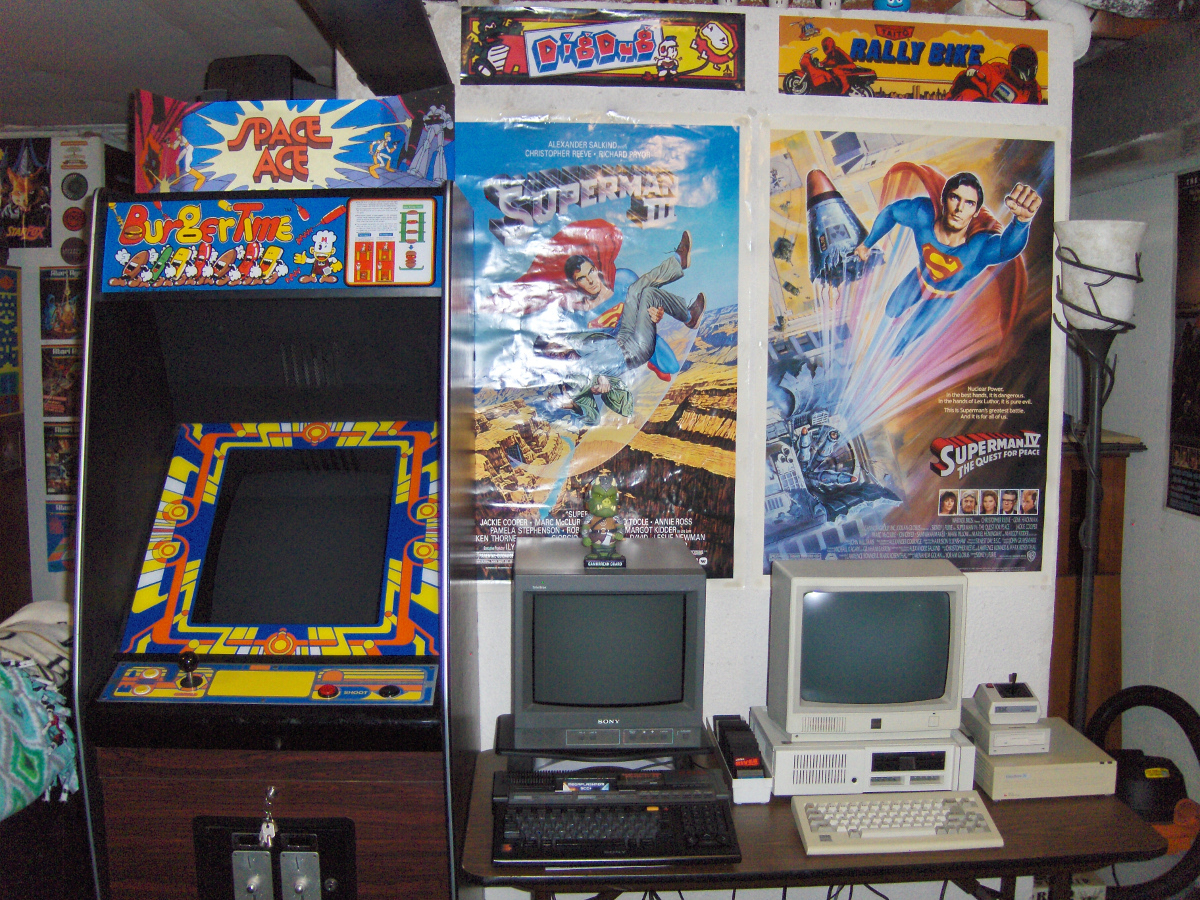 Marquees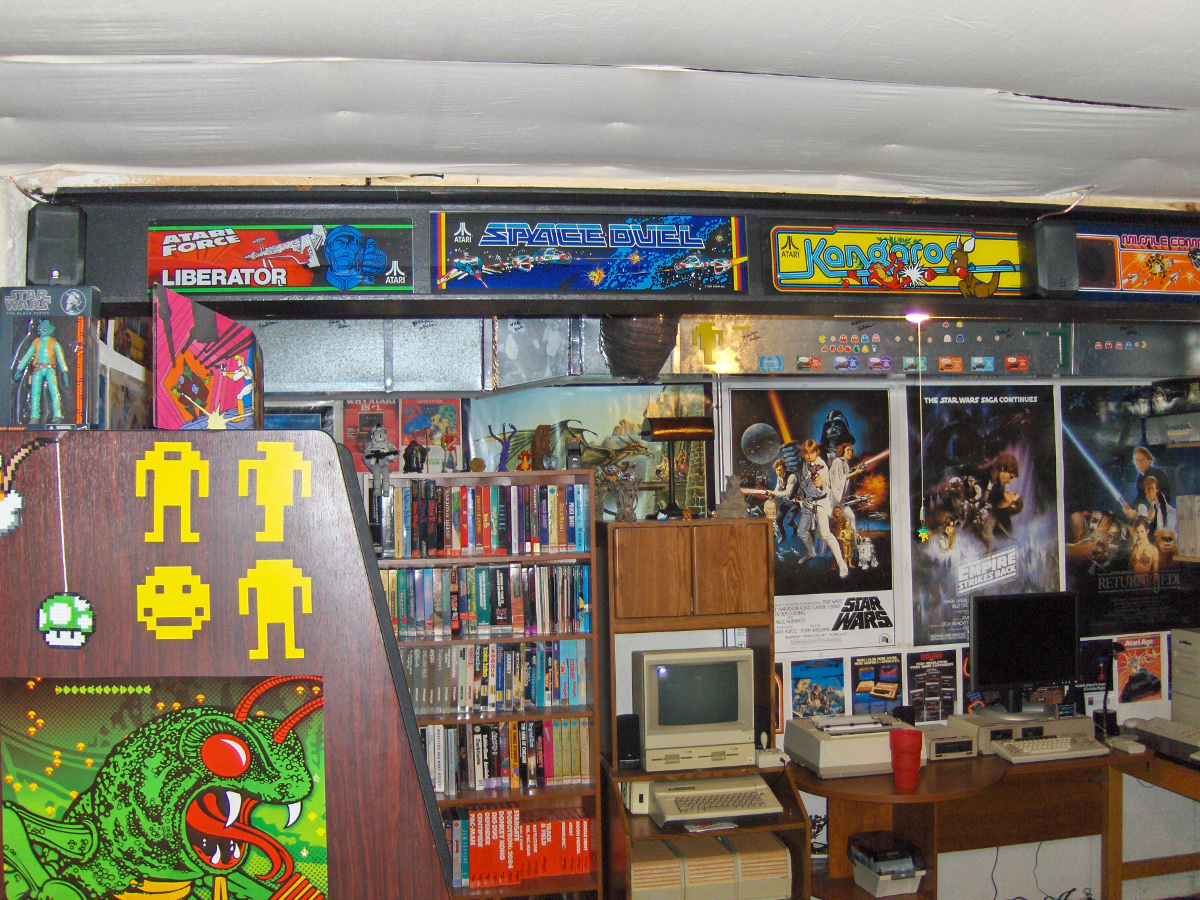 More Marquees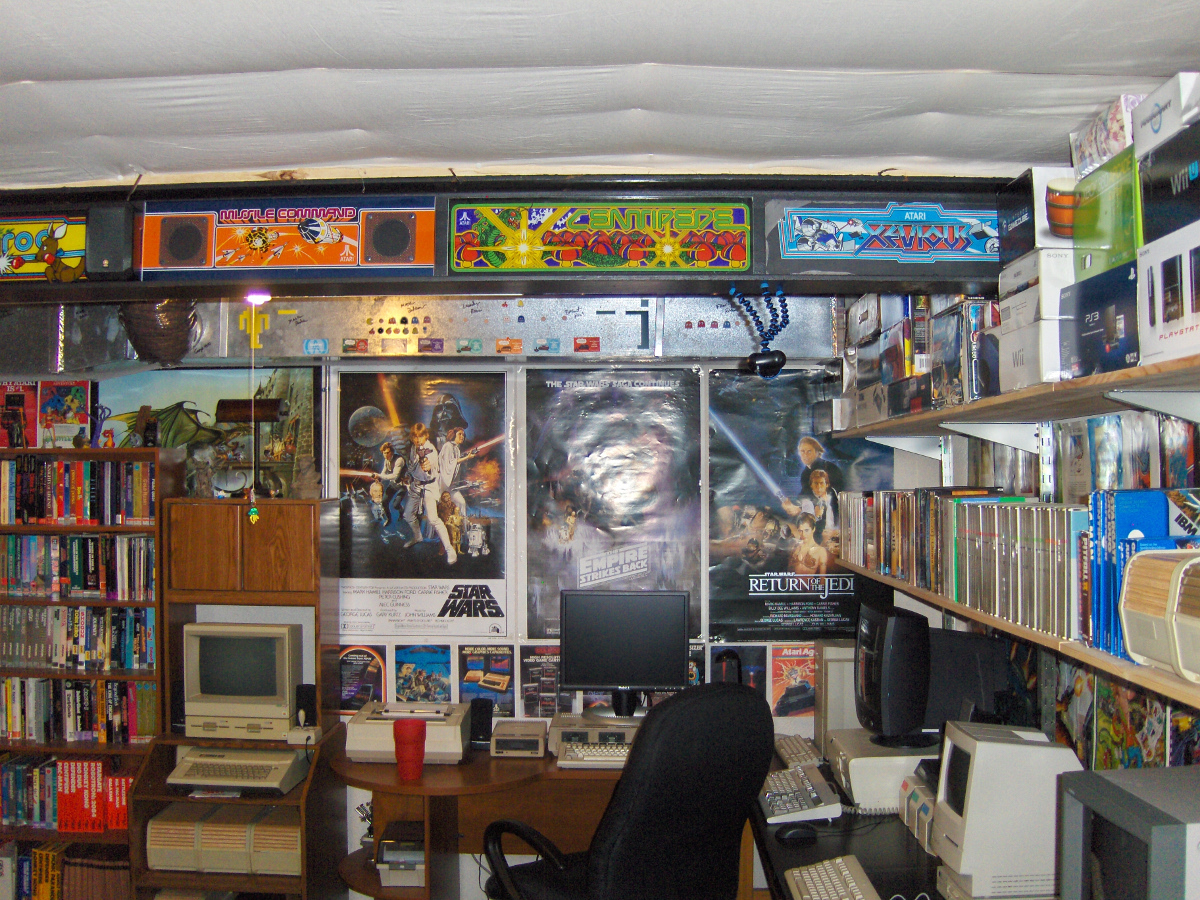 My Ultima V Poster (old and beat up)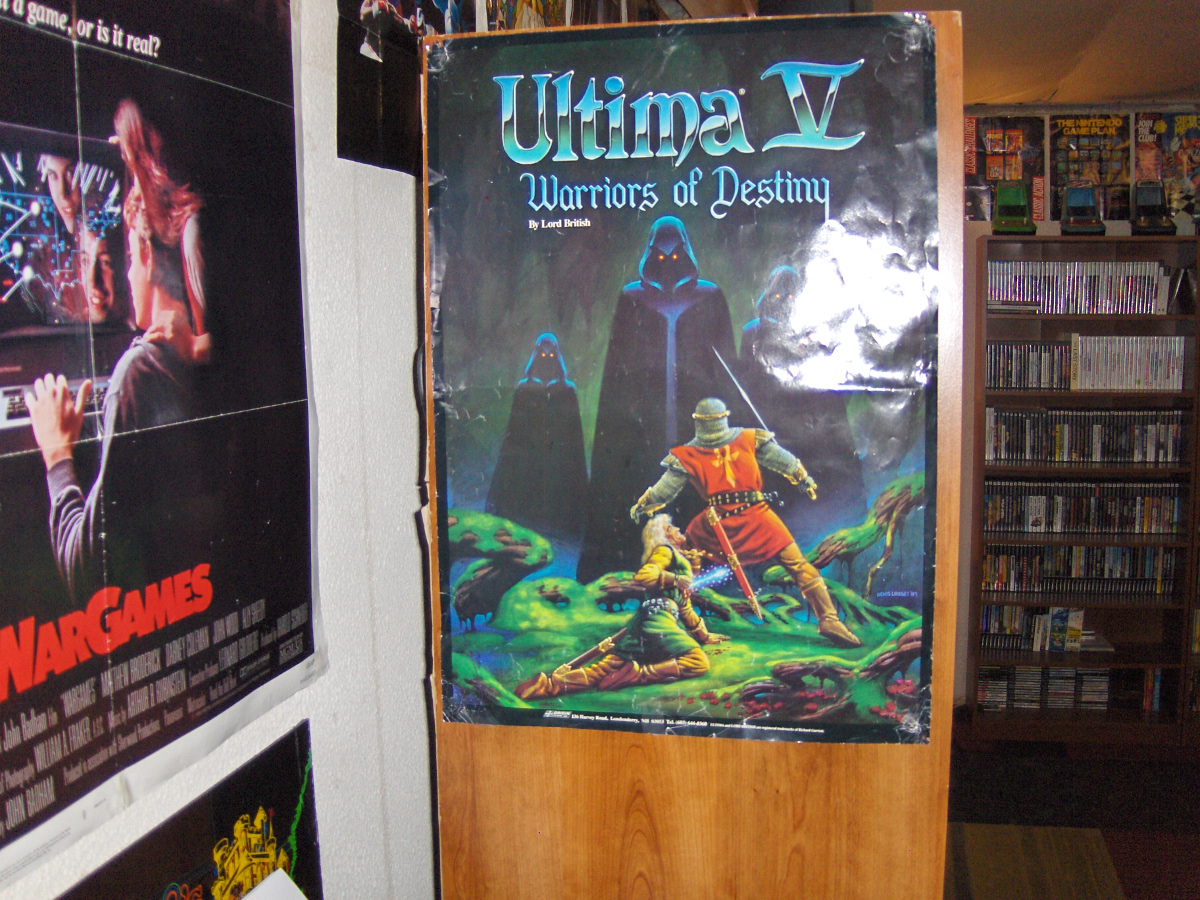 And a close up of the Dragons Lair poster.  This is an original.