This year's Portland Retro Gaming Expo takes place October 17th and 18th at the Oregon Convention Center. The Portland Retro Gaming Expo (PRGE) is one of the largest classic gaming events in the country, and here are some of the highlights you can expect from this year's show:
Vendors selling classic gaming consoles and games
Various panels in two separate auditoriums throughout the weekend
Special guests and speakers -- Al Alcorn, David Crane, Joe DeCuir, Tod Frye, Garry Kitchen, Bob Smith, Pamela Smith, Howard Scott Warshaw, and more!
PRGE live auction held on Saturday evening
Tournaments throughout the show
Live concert on Saturday night
AtariAge will have a large booth packed full of new and upcoming homebrew games for the 2600, 5200, 7800, Atari 8-bit computers and Jaguar! We are planning on releasing several new homebrew games at the show, details of which will be released in the upcoming weeks. We'll have limited quantities of games at the show, so be sure to come by our booth on Saturday to make sure you get the games you want! We'll also be demoing a 7800 Expansion Module (XM) unit with several XM-ready games for you to try out!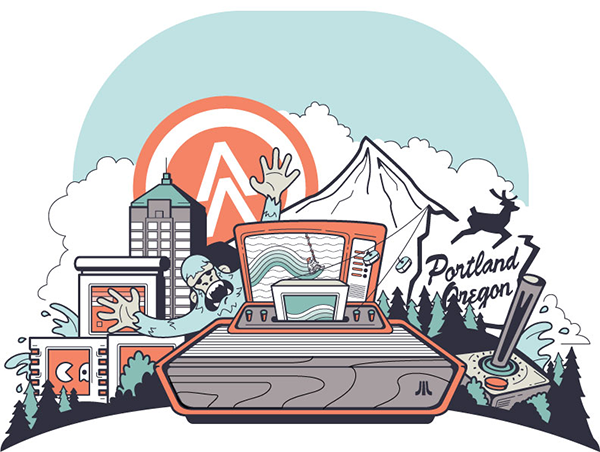 Please visit the official Portland Retro Gaming Expo website to learn more about the show. We've also setup a forum to discuss the event for those who are attending. If you're attending the show, please stop by our booth and say hello! If you'd like to sport an AtariAge badge, you can learn more about how to get one here. 

Stay tuned for an upcoming announcement detailing all the games and demos that will be available from AtariAge!