Does anyone know where I might be able to find a working ATR image of Morloc's Tower?
The one on Atarimania seems to be faulty, it loads up nice enough but as soon as you try to leave the first room, more of the dungeon fails to load properly.  Anywhere else I've looked just seems to be a copy of the corupt image on Atarimania.  This copy neither seems to work in the emulator or my real Atari 800. 
I have been a big fan of Epyx (Automated Simulations) since I very first started using an Atari computer in the early 80's.  Jumpan was one of the big motivations for me to work all summer one year as a teenager to get a disk drive.  Temple of Apshai was the very first CRPG I ever played (original basic version.)  Lately I have been revisiting the Dunjonquest series, but this one game has eluded me.
I also have been trying to rebuild my collection of Epyx games from the '80s.  Sadly the way many people are way over charging for these games (way outside my budget anyway,) has made my rebuilding of this collection a slow one.  Recently I just purchased Crush, Crumble & Chomp! at a decent price but am still waiting it's arrivial.  Here are some of the games that I have managed to get so far;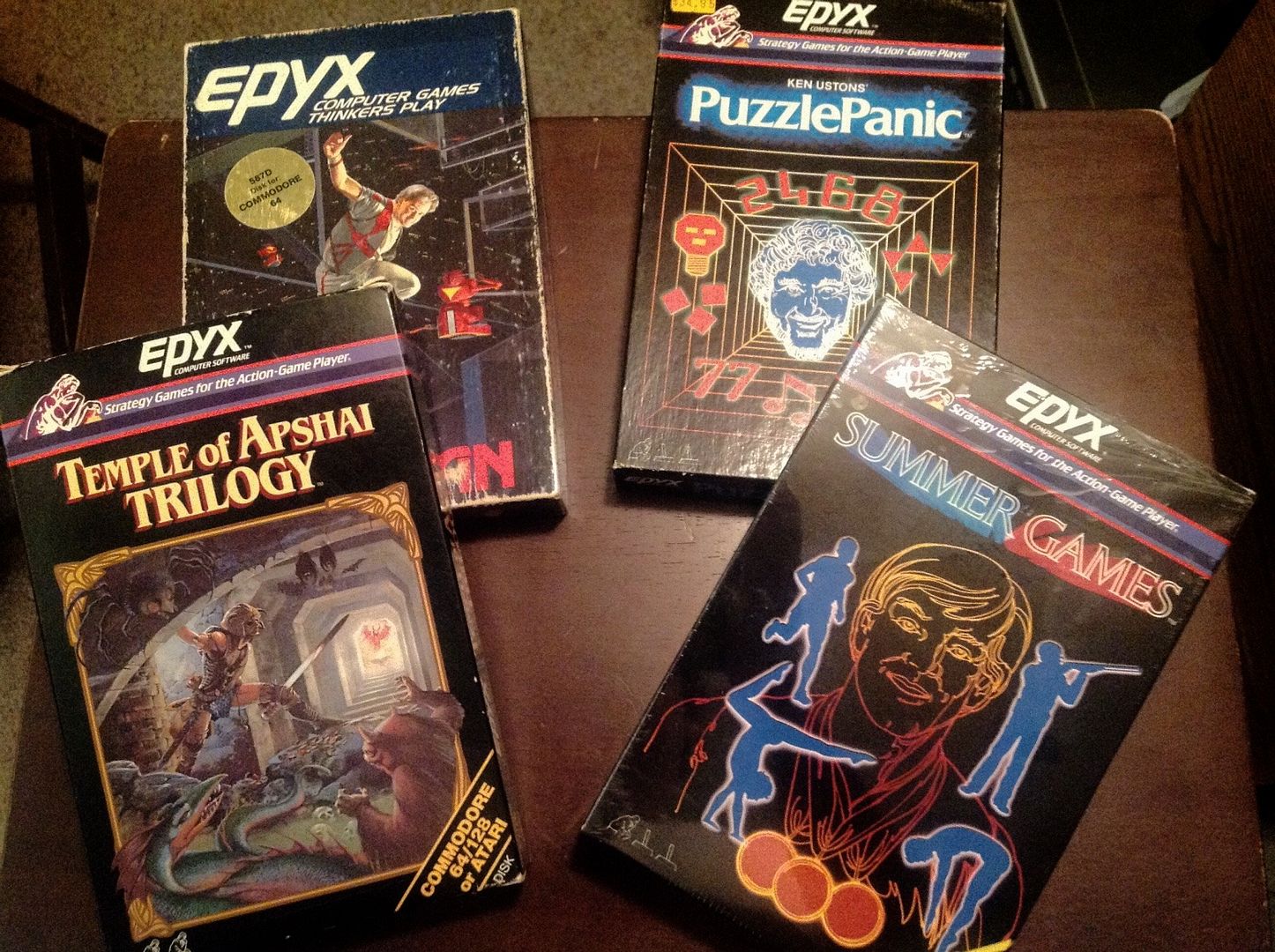 CC&C will probably be my last purchase for a while due to the Christmas Holidays season coming up.  The Jumpan box, even though it says C64 on it, I have disks of both it and the Atari version in there as well as loose Jumpan Jr. carts for both systems.
Anyway if anyone can help me locate a working copy of Morloc's Tower (atr format as I use aspeqt which I don't think supports ATX,) I'd greatly appriciate it.  Thanks.
Edited by KBRpilot, Tue Sep 29, 2015 5:26 AM.