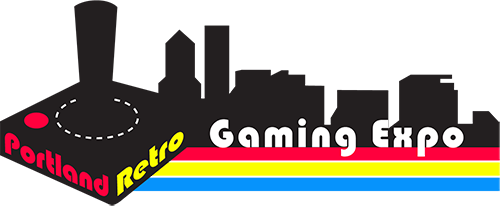 Join AtariAge at the 2016 Portland Retro Gaming Expo, taking place Friday, October 21st through Sunday, October 23rd at the Oregon Convention Center. This year's show will be open for the first time at 3pm on Friday so you can enjoy the huge Retrocade an extra day! The Portland Retro Gaming Expo (PRGE) is one of the largest classic gaming events in the country, bursting at the seams with video games and game-related activities all weekend long! Here's an incomplete list of what you'll find at the show:
AtariAge will once again have a large booth showcasing new and upcoming homebrew games for the Atari 2600, 5200, 7800, Jaguar, and ColecoVision systems. For the first time you'll be able to sample the entire back catalog of AtariAge 2600 and 7800 games at our booth! We'll have some hardware demos as well, such as the walkman-sized Atari 2600 based on FPGA technology created by AtariAge user Crispy. 

Please visit the official Portland Retro Gaming Expo website to learn more about the show. If you're attending the show, please stop by our booth, say hello, and play some new games!