SS Achilles
a new one to me and the HSC, there is some info on atarimania. Better info on RedThunder's posts below #10 and #15 How to play on Post #21
Keyboard controls: S-Scanner when standing on computer (next to the shuttle a little below your start point) -show location of the fungus, M returns to game "Map", Space-Pause, Start to use the sealant gun?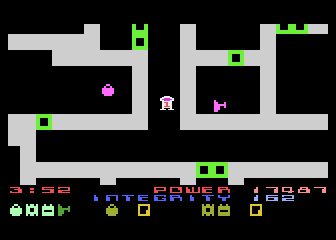 Download XEX from Fandal
Bonus Game: Snowplow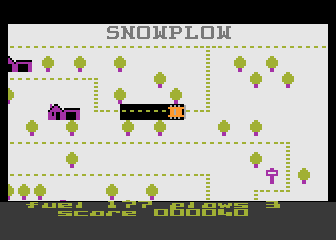 we've played all the Christmas games, so with all the snow about (in the USA at least - where's ours?) it's time to plough yes that's right plough
Our friend Muffy St. Bernard on atarimania said "Cute, relatively laid-back maze game with passable graphics and good controls, though the non-scrolling green cloud is annoying. It's actually sort of fun, especially if you enjoy plowing snow."
Download XEX from Fandal
Round NOW Ends 2nd JAN 10AM UK time
End of Season We'll make the next round the End of Season finale so please post your suggestions here and I'll start the poll next weekend... how about a theme round
Edited by therealbountybob, Sat Dec 31, 2016 7:12 AM.
Extended until 2nd Jan 2017!