Game download and instructions at sometimes.planet-99.net
Cartridge on sale at arcadeshopper.com
- - - - -   
Well, steering a mouse with a joystick is perhaps not optimal, but here goes anyway. 
For this demo, you'll get to move around leaving a trail behind. No, it's not going to be another snake game. You accelerate and de-accelerate. If you hit the borders, you'll bounce off. Just like Parallax Starfield, you'll be able to form some pretty perfect circles, that is, if you know how to apply the right pressure(s) at the right time. And there's a bit of friction as well.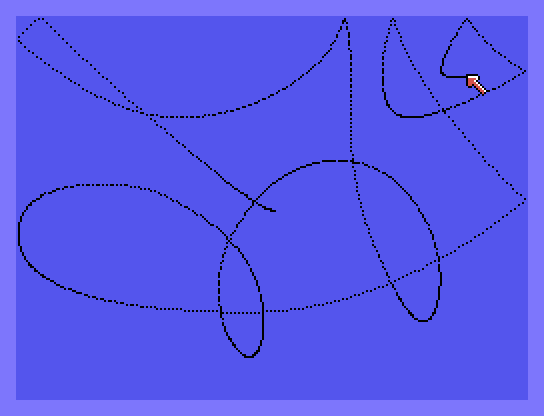 As for the registration point of the mouse, I'm using the same original default from the Amiga Workbench 1.x.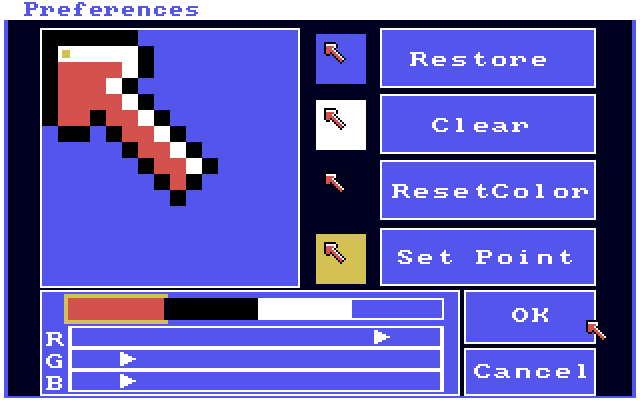 Edited by sometimes99er, Mon Jun 11, 2018 10:15 PM.