I recently received a most excellent item in the mail, an original Turbo box and cart. For someone who only had the cart and had to create everything else to "complete" the game, this is  a pretty big deal. One of those games you might think you'll never find CIB and still affordable. The only minor drawback was the box in slightly rough shape...
There is a lot of tape involved along with the dreaded price tag: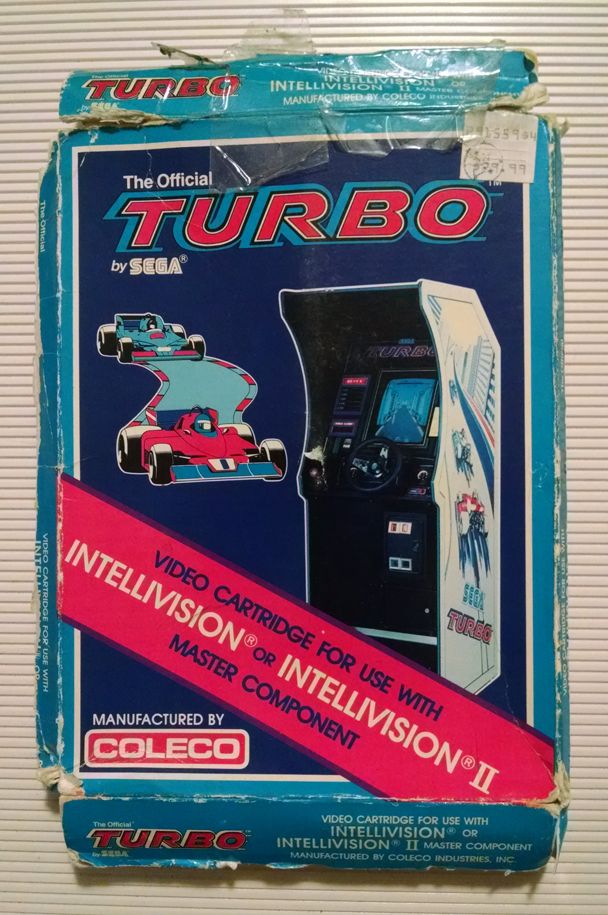 The back has some tape issues as well: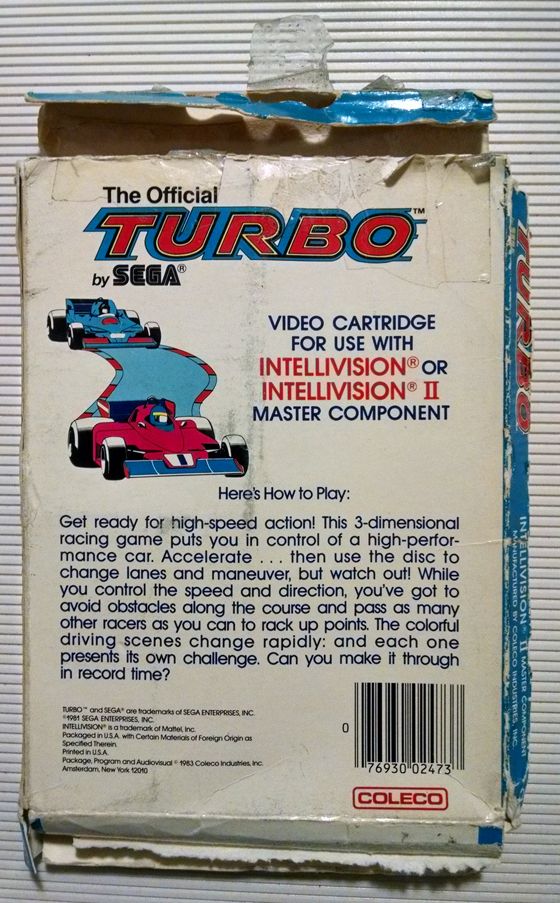 As is often the case with Coleco boxes, the sides were creased and crushed and the tabs were torn off: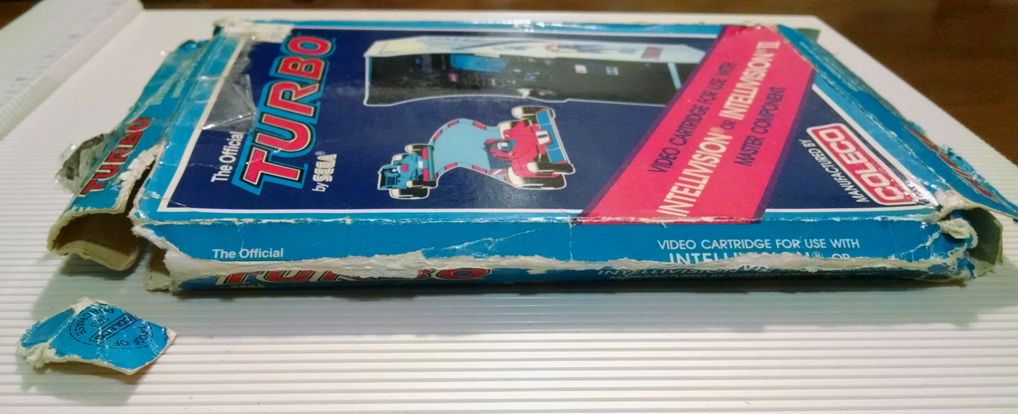 On the other side the tab was actually missing:

The bottom flap of the box was not completely unglued but was tearing the under flap away with it:
So that's what I had to work with, It looks rough but this is Coleco's rarest Intellivision release so it's worth the effort to save as much as possible. A collector like me is lucky to even have a box for this. Let's begin.....