Round 2 Poll
The poll for round 2 is here! A couple of the runner up games from round 1 are included in the 5 choices. I'm trying to keep a mixture of game types in each poll. If I have concerns a game might not be enough to keep us busy for the 2 week period I might double up the selection.
Polls overlap with the current round and end at the same time; so Round 1 is still OPEN for your scores. If you've not done so already, feel free to add some games to the play list thread and they will appear at some point in the season
Checkout Atarimania for more info on the games. If you need any help getting things to work post here or send me a message
Gateway to Apshai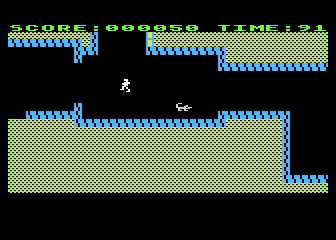 Arcade adventure/explorer? Not a game I know so here are some comments from atarimania's Demonweed (18/12/2016) Instructions also on Atarimania.
This is a true jewel in the collection. Long before Nethack, and not long after Rogue itself, here was a real time rogue-like game. Gear, spells, monsters, traps -- all the key elements are in place. The balance is exquisite in terms of fun factor.
Mr Robot & His Robot Factory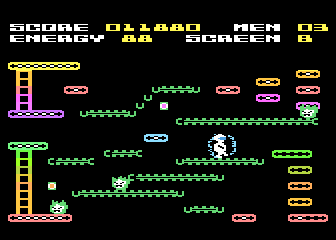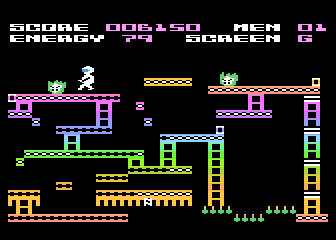 Quality platformer. Played several times here, bit too easy for top players and fairly tricky for beginners but still great fun. Beginners can skip over difficult screens if needed. We will check out "Mr Robot Plus" as a bonus which has additional levels by Goochman and myself.
Matta Blatter & Air Raid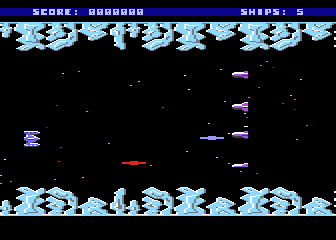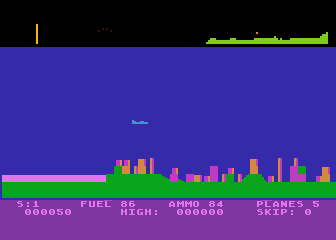 I've put these two horizontal scrollers in together - I don't know the games.
Matta Blatter atarimania: Matta Blatta , Fandal XEX
Air Raid:  Atarimania , Fandal XEX
Topper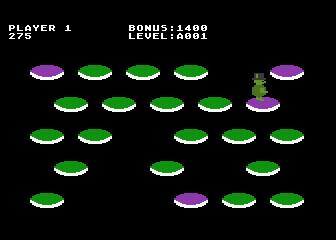 Crazily fun jumping game, probably the best one
Getaway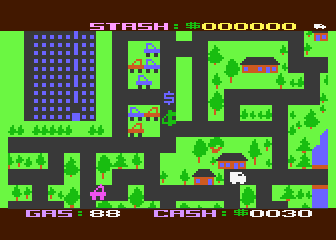 "Collect" the money and take it to your hideout avoiding the law. There is a New Map for Getaway from the pod cast guys" PlayerMissile" and "Inverse Atascii" so we can play that as a bonus. You can also create your own using the tool provided
Atarimania Getaway , Fandal XEX