I'm looking for scans of documentation for the System 1 arcade board. I have some homebrew software up and running: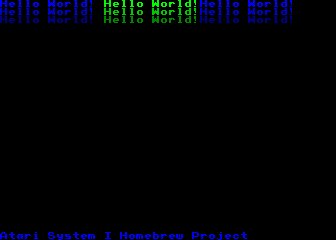 But I don't have any info on the 6502 program that controls sound, coin acceptance, and the 6522 VIA. The only documentation I have is a 14-page general hardware description retrieved from the offices of Atari's Ireland office and the MAME source. I know there used to be sites with lots of scanned internal documents but I'm not sure where they went...
Edited by Luigi301, Wed Apr 12, 2017 8:31 PM.