I thought it was very nice idea of Trebor to auction off his 30th Anniversary cart so I thought I would sell off something myself to benefit CPU WIZ's medical fund. I wouldn't have a lot of cool 7800 stuff if not for him.
The below controller is $75.00 shipped. Priority mail shipping in a box (I think they have a good size for this), US only. Paypal gift payment only.
The entire $75.00 will be donated to CPU WIZ's gofundme. The buyer's AA username will be put on the donation. Please contact me via PM if you would like to buy it.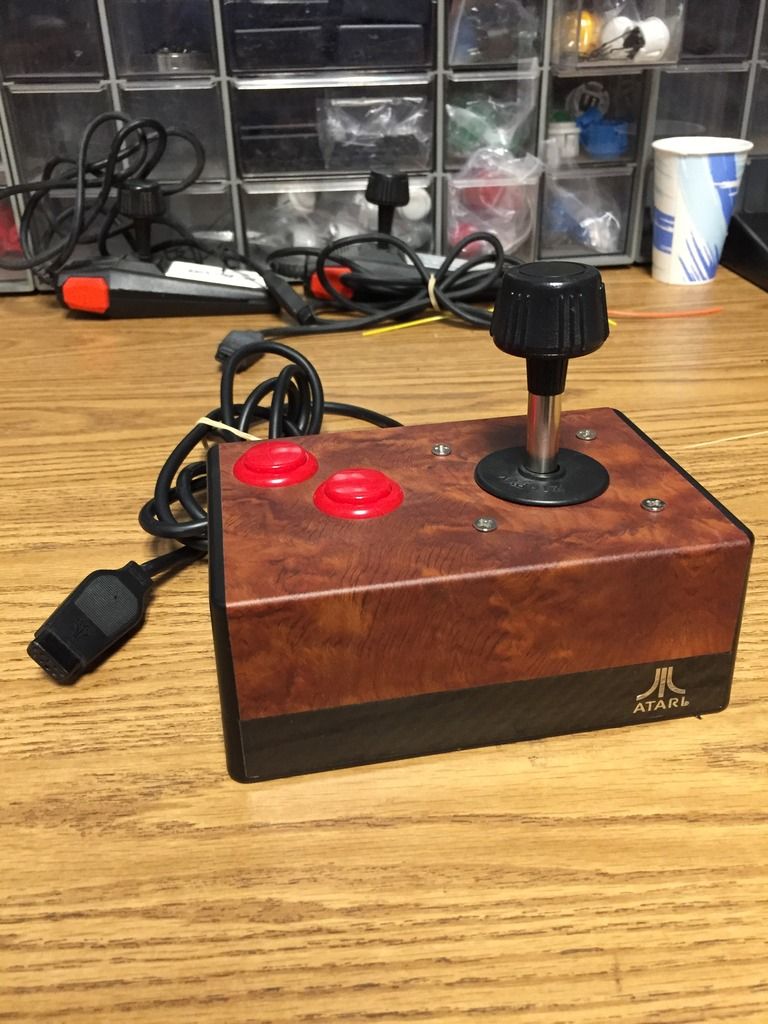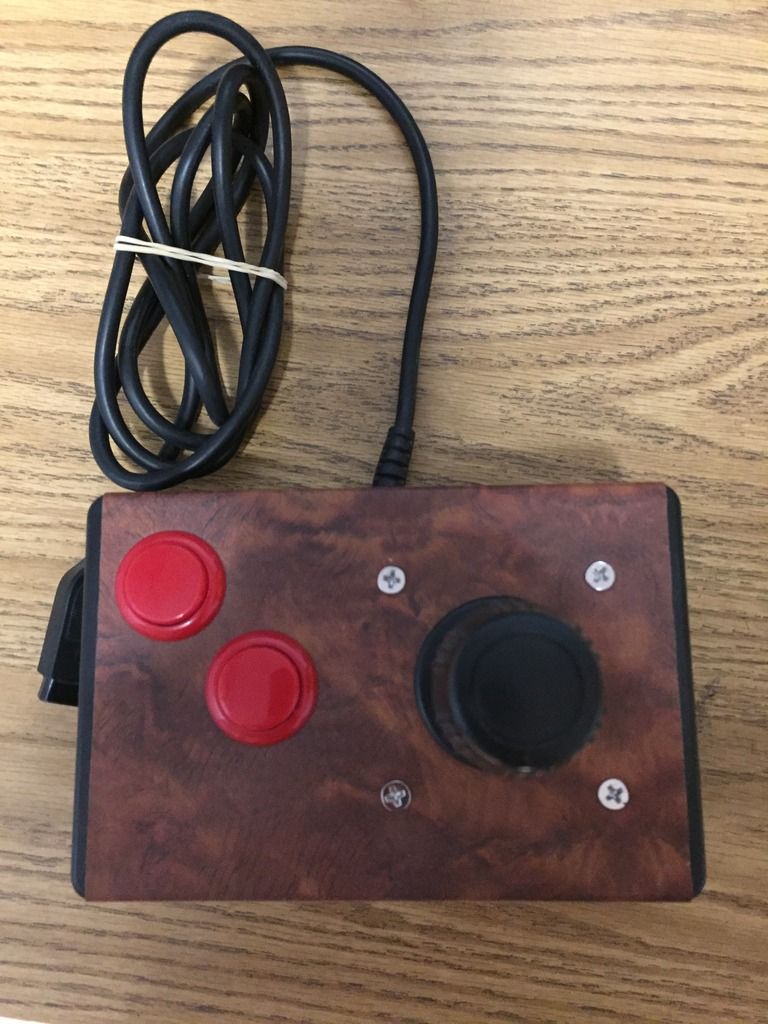 I'm guess-timating there is about $40 worth of in parts in it (stick/buttons/case/donor controller/logo sticker+vinyl), keep in mind the point of this is to help someone out!
The controller uses a short zippyy stick, two 22mm Sanwa buttons, and a trimmed down 7800 controller topper, which screws on and off. I will also include a traditional red ball top. It is properly wired for two button play. Uses an official Atari 7800 cable (so the plug has an Atari logo on it). I can check when I get home if it is 8 way AND 4 way, the zippyy sticks do have a changeable gate but some of my project boxes I use are too small to allow their use easily, so I may have ditched it for this one, I don't recall. So assume it's 8 way only for now.