2600 High Score Club - Week 26:
Pengo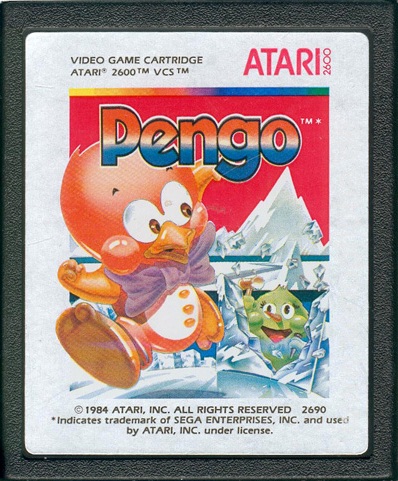 CLARIFICATION: No use of cheats, emulation advantages, bugs, cart frying or other variables that would give you an unfair advantage in this HSC. No game enhancements or special favorite settings are allowed for play in the 2600 HSC, unless specifically authorized by your humble yet strict MODERATORS! (Jacob/BAZ.)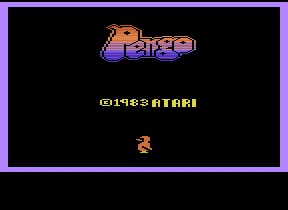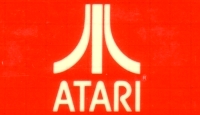 Pengo
Released By: Atari 1984
Programmed By: Mark R. Hahn
Left Difficulty: A or B [Toggles Music]
Right Difficulty: B
Game Mode: Default
The HSC Record for Pengo:  311,310  by toymailman -- Original High Score Club Season 7 Week 32 (2010)
--> break the record for +3 bonus points.
Post your scores right here in this thread.  They will be duly added to the high score list.  All scores of at least 98% of the maximum displayable score will be considered a Rollage/Maxout.
Remember to play the game with the recommended game mode and difficulty settings as shown above so that your scores will be consistent with everyone else.  Please refer to the rules thread for further information on what is allowed and if you have any more questions about what is considered fair play, feel free to ask about it here.
Have Fun !
The deadline for posting scores is 11:59:59 PM (EST) the evening of July 23rd, 2017
Pengo High Scores
(Scoring is +1 point for last place and +1 up from there)
1.  232,090 oyamafamily
2.  149,830 Diamonds
3.  118,520 classicgamer_27330
4.  112,610 toiletunes
5.  101,300 Tony Danger
6.  96,420 Raccoony Dave
7.  88,800 TheHoboInYourRoom
8.  72,840 DanielJSorenson
9.  70,420 AtariWarlord
10. 37,050 Lauren Tyler
11. 35,230 karokoenig
12. 31,390 DarQ Massacres
Season Standings Through Weeks 24/25 (Double "C" games)
The New HSC -- SEASON 6 -- EXTRA INFO:
Expect a variety of game selections from the late '70's to early '90's as well as a few Homebrew games from modern times!
There will be special rounds consisting of multiple games and lasting more than one week.
Up next --
Overall the NEW High Score Club Season 6 will last THROUGH August 2017.
 
Bracket Challenge to follow -- TOP 24 players matched up in single-elimination tournament!
Attached Files
Edited by S.BAZ, Today, 10:59 AM.