We ended up with 3 selections in the lead so here they are for the final poll which will end as soon as we have a winner
McKong "Tales of Dragons and Cavemen" (NTSC has display issues - will need to use emulation). One of the best finds from a couple of season's ago.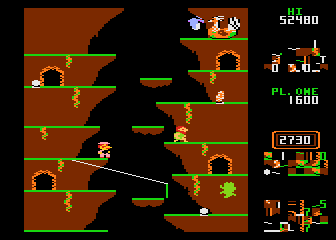 Carlsson "Pogo Stick Medley" Pogo Joe, Pogo Man, Pogo Tron (more on Tron later...) Pogo Sprong ok it's just Sprong now are there any others, I bet we have a 5th Pogoer somewhere in a cupboard?
Red Thunder's "Dark Chambers" not HSC played before
Checkout atarimania for info on the games, and Fandal for downloads