Pogo-a-go-go!
Pogo stick mania...
Pogo stick madness...
Pogo and get on with this round...
Start your engines ladies and gentlemen as it's time to unleash the future where we all travel around on pop sticks, talk about environmentally friendly eh? apart from the bl**dy giant holes everywhere and the trips to hospital, plus there's the parking...
Pogo Joe - this one is good (press return to go through title the screens)
Pogo Man - shudder
PogoTron - (number keys on title screen for starting level)
Sprong - (number keys on title screen for starting level). Is this the same game as PogoTron? Let's find out
Pogo - To round things off a Basic Bonus game! emulator users enable BASIC, post if you need any help. Atarimania has info on the games.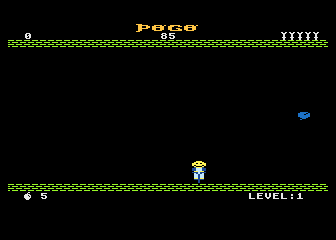 More comments on the games on the next few posts - If you find any other games with a Pogo Stick post and we'll add them in
Disk Image:
HSC14 R14 - Pogo-a-go-go.atr 130.02KB 40 downloads
couldn't fit Pogo on
Scoring tournament style
Round NOW ends Sunday 27th August 10am UK time (5pm EST)
"Just one more (po)go"
Edited by therealbountybob, Sun Aug 20, 2017 5:49 AM.
Added disk with most of the games on it!