Most of Coleco's games sold worldwide were made by CBS Electronics and packaged by CBS Toys.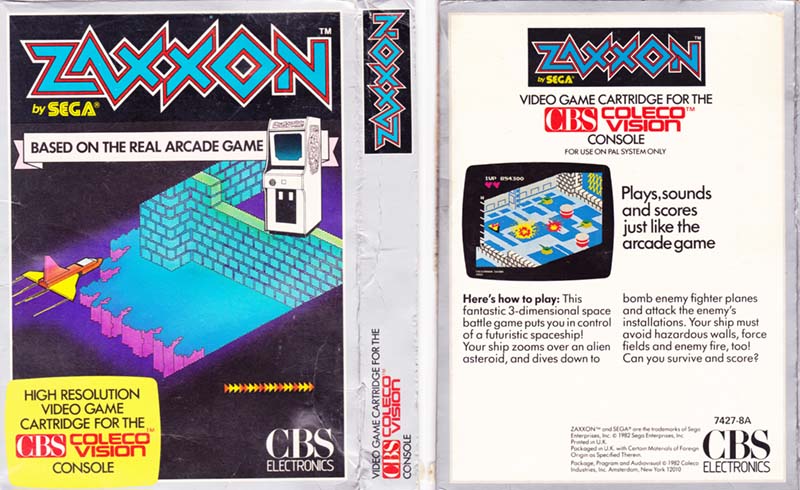 This box is truly very exciting!
I had only seen the "CBS0" model for Colecovision's games on advertisement leaflets and brochures, but I thought they never had been released to the public. This box is the proof that some CBS0 boxes were produced for Colecovision and released to the market.
Until today, I thought CBS0 boxes only existed for Atari 2600 and Intellivision boxes.
As you can see, it looks like a hybrid box. It is the missing link between US and CBS boxes.  The back looks like a US Coleco box with the mention of CBS Electronics while the front is clearly close to CBS1 plus an arcade cabinet drawn in the upper right corner. The usual sentence "Just like the arcade game" you find on CBS1 is replaced with "Based on the real arcade game".
Note that "Just like the arcade game" on CBS1 boxes only appears on Colecovision's games. CBS1 boxes for Atari (red boxes) and Intellivision (blue boxes) kept "Based on the real arcade game".
The reference number for this Zaxxon box is the same as the UK CBS1 box. As the box I got was open, I can't be 100% sure about the inside, but I think it is what was in the box when it was bought. The manual and cartridge are the same as the US version but the cartridge warranty registration is the one you find in a UK CBS1 box.
So here is my new classification: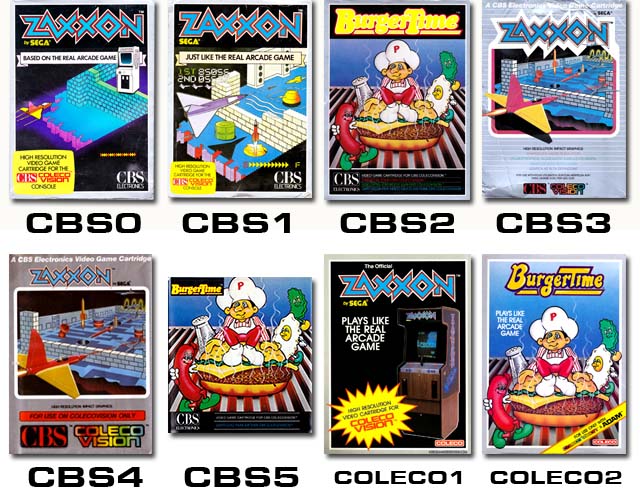 (http://colecoboxart....vision_box.htm)
To my opinion, it is an early design for CBS boxes for the Colecovision.
Then it was replaced with CBS1.
After a while, new games came into CBS2 boxes and finally new sets of production and new games were packaged in CBS3 boxes.
CBS4 and CBS5 plastic boxes were used on the Australian and Spanish markets.

Now I would like to know whether other Colecovision CBS0 boxes exist!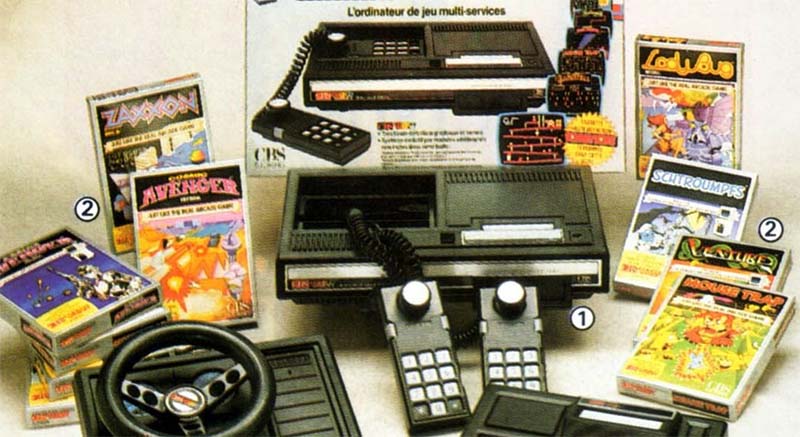 On this photo from a French leaflet, Zaxxon, Cosmic Avenger, Lady Bug and Mouse Trap are common.
Now you can see that there is a second Cosmic Avenger on the left which is CBS0.
The Venture box on the right is also a CBS0.
And finally Schtroumfs (Smurf in French) is a French CBS0!! So there might have been several versions of CBS0 boxes with different languages.
I was sure these boxes were made at least for the photos, but now that I've found the Zaxxon CBS0, I think these versions may have been released!
So maybe somewhere someone has got one of these boxes :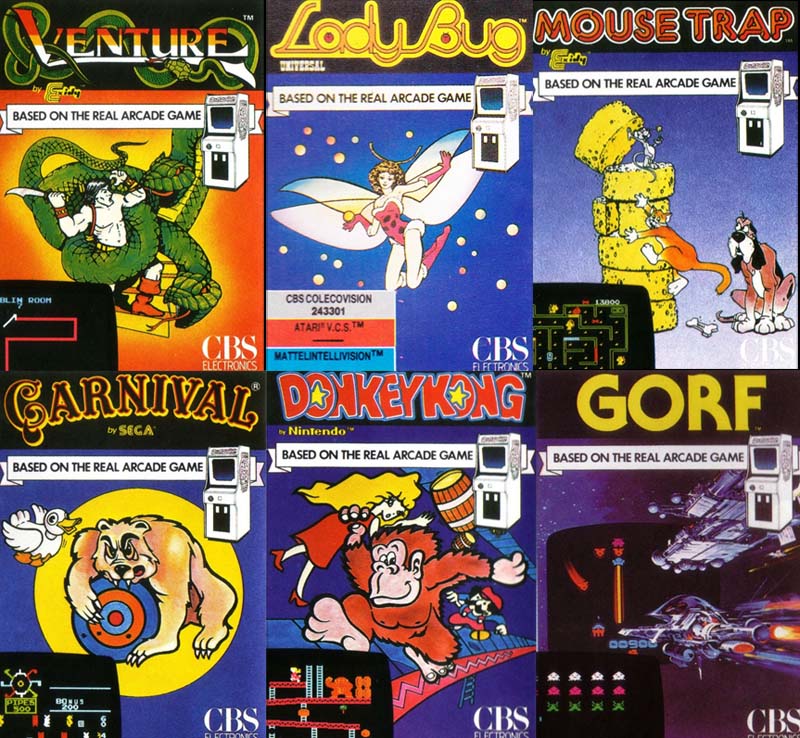 As some of you might remember, I made the DK box some time ago (http://atariage.com/...oxed/?p=2390720) because when I was young I wanted to have this Colecovision box :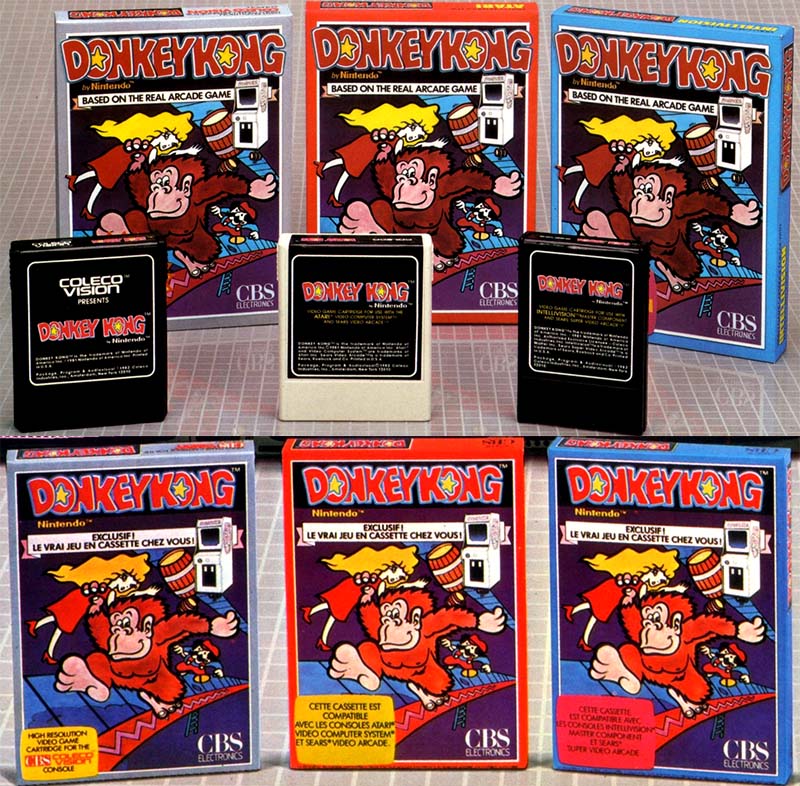 Now that I know how the layout of the back of a CBS0 Colecovision game is, I can remake it more precisely.
Now please, if you own some CBS0 boxes for Colecovision games, please let me know! (help me sleep better)