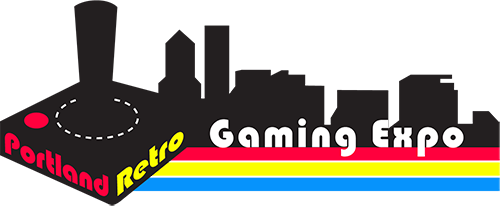 Join AtariAge at the 2017
Portland Retro Gaming Expo
(PRGE), taking place Friday, October 20th through Sunday, October 22rd at the 
Oregon Convention Center
. The show opens at 3pm on Friday so you can enjoy the huge 
Retrocade
 an extra day! The Portland Retro Gaming Expo (PRGE) is one of the largest classic gaming events in the country, bursting at the seams with video games and game-related activities all weekend long! Here's an incomplete list of what you'll find at the show:
AtariAge will have a large booth at the show, where you'll be able to play new and upcoming homebrew games, as well as our large back catalog of games we've published over the years. We'll also have several new games available to purchase for the first time in Portland--watch for those announcements coming soon! 
As 2017 is the 40th anniversary of the Atari 2600, the PRGE organizers have announced a 
great lineup of panels
celebrating the Atari 2600's rich history. One of these panels is titled, "Old Consoles Never Die", discussing the creation of new games for the Atari 2600 and other classic systems. The panel will be moderated by "Art of the Atari" author Tim Lapetino, who will be joined by homebrew authors Darrell Spice, Jr. (Medieval Mayhem, Space Rocks, and Stay Frosty 2) and John W. Champeau of Champ Games (Lady Bug, Conquest of Mars, Scramble), Atari alumni Howard Scott Warshaw (Yars' Revenge, Raiders of the Lost Ark, E.T. the Extra Terrestrial), and Albert Yarusso, owner of AtariAge.
Please visit the official 
Portland Retro Gaming Expo
 website to learn more about the show. We've also created a 
Portland Retro Gaming Expo Forum
 to discuss the event. If you're attending the show, please stop by our booth, say hello, and play some new games!