Stealth & Nightraiders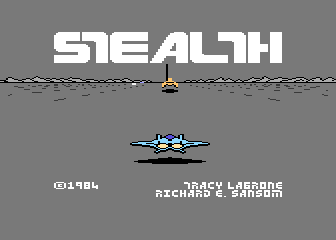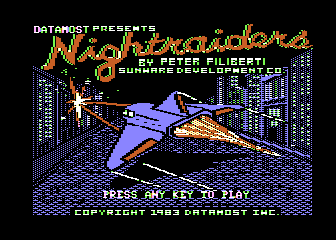 Prevent Earth from being over run by tyrants? but wait! it's too late! We have already been over run, so we need to do something about that first so the other tyrants can take over - then we can repel them again...  you get the idea probably not but it's fly around and shoot stuff either way
I think I played Landscape the forerunner of Stealth and found it a bit easy so will be nice to see how Stealth compares. Nightraiders was discussed on a recent Antic Podcast (possibly the gary koffler or Hal Glicksman ones ).
Together they should make a nice HSC round. We'll go for a 2 weeker and see how things go. Some good info on atarimania for both games
Settings/Links/Info
Nightraiders start on Novice, looks like it will level up at the end of each round.
Stealth instructions say disk (ATR) version (on post #10) will save scores
Tips for both games on post #8
Rounds ends Sunday 22nd October 10am UK time
Scoring tba
Join in and play E-V-E-R-Y-O-N-E !
Edited by therealbountybob, Fri Oct 13, 2017 2:16 PM.