Twilight World
If you only want to play one game then just play this one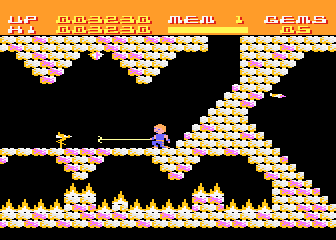 Seasonal Spooktacleeeaaar!
Ha! Just when you thought we had exhausted all the ghostie games here's the latest batch of baddies to keep you amused, entertained and moderately excited! I've called in a few Demons and a couple of BASIC games too, be scared
I've had a quick go on these and weeded some out
Updated Disk images with all the games on:
Disk 1:
HSC14 R19 Disk1-v2.atr 130.02KB 22 downloads
(mydos/mypicodos menu)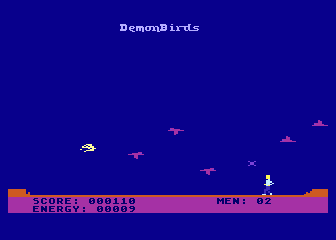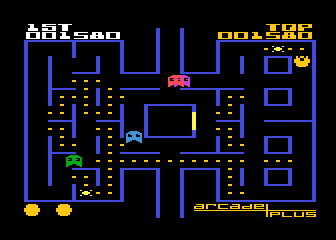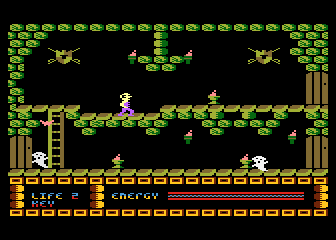 Twilight Word - decent platformer - collect the crystals and go to the block of stuff to end the level. Please read instructions on Atarimania, take the default options. Rated 7.7
Demon Birds - quick bird blaster - seems to kill off first life on 1st go (start to restart)
Demon Hunt - only 100 seconds to play so grab them demons!
Ghost Hunter 2 - iiii'ts pacman! OS fixed version could be goodie
play on Field 1 (default) & also Field A (press select)
Spooky Castle - multi screen platformer. Starts off paused, so press a key. For some reason you need to walk off edges not jump off and fall!
Midnight Magic - 2600 pinball at it's best, the 2012 release (this one was played before). Play with bumpers off (option) & no pulling down to double flip! Marius: "In 2600 MM there is this great goal of the 5 bats on the top of the screen. You have to hit all these 5 to get in a new color screen. The points are 2x, 3x, 4x or 5x. With the 'things' on top left and right you can get a 'shoot again' as soon as you enter a new colored screen."
Wikipedia: "Hitting all five drop targets at the top of the table increases the bonus multiplier (2x, 3x, and so on). Extra balls can be earned when hitting the rollover targets at the top left and right corners of the table when the bonus multiplier is activated."
Found the 2600 Midnite Magic Manual
Disk 2:
HSC14 R19 Disk2-v2.atr 130.02KB 18 downloads
BASIC Games - wait for that initialization
(emulator users enable BASIC)
(DOS2.5/reset proof menu, press reset to return to the menu)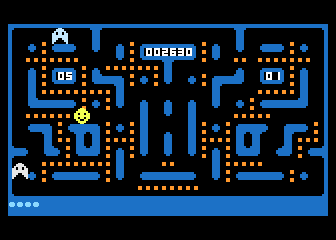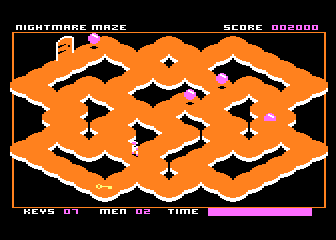 Demon Dungeon - I liked the look of this one, reminded me a bit of the recent Curse of the Lost Miner
Ghostly - basic pac-man goodness. Play on Difficulty 3!
Nightmare Maze - Fandal has kindly re-fixed this - Either boot disk 2 without BASIC and load the file from DOS using "L" or load disk 1, then attach disk 2, then press 1 to read the directory (would not fit on disk 1)
Uses diagonals
Scoring Twighlight world will be full HSC points. The "Spooktacleeear" games will be ranked and totalled for another set of HSC points (12pts for 1st place...)
Round now ends Saturday 18th November 10am UK time
EVERYONE WELCOME TO PLAY - Post if you need any help
Edited by therealbountybob, Sat Nov 11, 2017 6:33 AM.
Extended 'tll Sat 18th 10am UK time