hello
i have done an open-source remake in basic of "barbarian- the ultimate warrior", a classic game of 1988
http://barbarian.198....fr/indexEN.htm
i'd like to port it on atari jaguar with this Raptor Basic +
since a few years i was following the rb+project but i dont become to compile a rom.
this week, its done ! 
i have integrated the entire code (over 5000 line) and its works !
and now i begin to add the gfx
tonight i do this :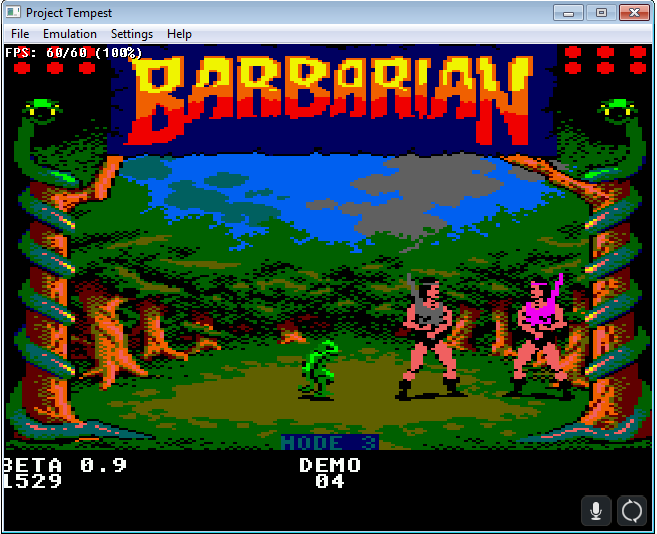 you can move the player. here is a link to the rom :
https://www.dropbox....ssai04.rom?dl=0
i need some help to understand how to do. i have read the tutorials but i'm not easy with english reading (i'm french)
if someone want to help me it would be nice !
after i have understand the basics of rb+, the port will be possible
for example : for my debugging i need to display values and but i dont know how to do
a%=100
RLOCATE 0,218
rprint a%
dont works.....
and there is something i dont understand with the palette. look at my sprite, he has the same palette than the background
' background
loadclut(strptr(decorFORET_clut),1,16) ' decor
'sprite
loadclut(strptr(sprite1_clut),2,16) ' sprite
thanks in advance for helping me. 
Edited by F.L, Wed Nov 1, 2017 2:43 AM.