Into the Eagles Nest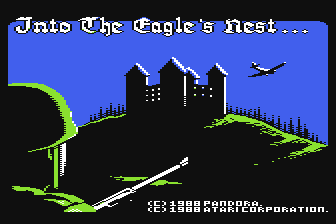 In this penultimate round of HSC Season 14 we have a new game to play! This 1988 Pandora/Atari game is a Dandy/Gauntlet/Phantom style plod and shooter. I've only had a few goes before but it looks good. Join in, comment on the game and post a score
Links: Fandal XEX, Atarimania Info also has original cartridge release and cracked version with trainer. Mount as "XEGS cartridge".
 
Scoring: Full HSC points, plus 3pts per mission completed (there are 4 to do).
Bonus game
Battle Eagle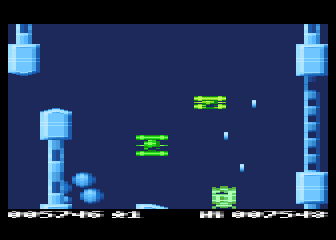 We've played it before but it deserves more credit, 2013's quality vertical shooter from Jason Kelk and music from Der Luchs. Download Fandal XEX. 1pt per player per place.
Latest Season 14 Current Standings
Round ends Sun 17th December
Edited by therealbountybob, Mon Dec 4, 2017 12:26 PM.
scoring bonuses added