Ok let's get things started!
Firstly, this season all Polls will be MULTI PICKS, so you can vote for as many selections as you like, even all of them! Usually the runner up game will go into the next poll and the others will re-appear at some point.
The first round begins Sunday 14th Jan 2018 and will run until the end of the month (31st).
If you've not already done so add your 10 games to the Season 15 Welcome and Play List thread.
Any questions or need help getting set-up just post or send me a message
Here are 5 picks from your selections, this should be interesting. Let polling commence
Rainbow Walker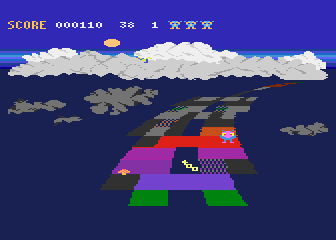 Faily easy in the scheme of things, fun Q*Bert style hopping on the scrolling rainbow changing the squares' colours, complete each vertical row to lock it in.
Bosconian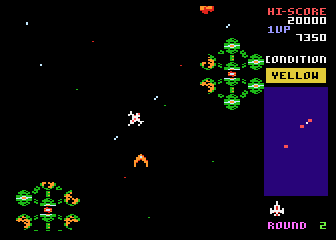 Superb new game, possibly exceptionally good. I've had a couple of goes to check it out (we will not do this usually!) but it looks like it starts easy then will be challenging. NTSC and PAL versions plus 64 and 128K versions. NTSC is faster so emulator users can pick either.
Download XEXs (Silly Venture 2017 versions), StrategyWiki: How to Play
Millipede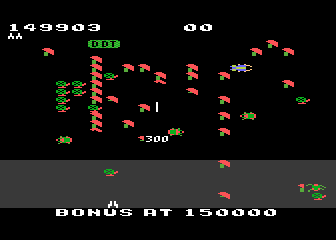 A real 10/10 superbly addictive and intense Centepede and then some. Fandal has a version with the PAL glitches fixed. Play 1984 version with title screen animations.
Download XEX (PAL fixed), Atarimania Info
Nibbler
Lots of lives here, great fun to play. Eat the dots avoid biting yourself. Starts of easy then, stready, then challenging, then insanely fast if you get that far! We now have a version without one of the annoying lock-up bugs, thanks to atariage's "1050"
Info on the fix.
Download ATR Fixed, other XEX versions are still playable but may crash sometimes. Atarimania Info
Pac-Mad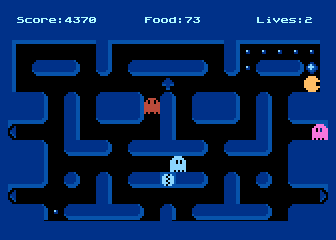 Very nice and brand new scrolling Pac-Man. Original "Party Verson" might be too easy for too long... we'll play the latest version 1.0 (20th Dec 2017)
Download XEX, Atarionline.pl Info, Atariage Info and Video
Yes that's all