Time for Round 4 of the Harmony Games.
This Round game is A-VCS tec Challenge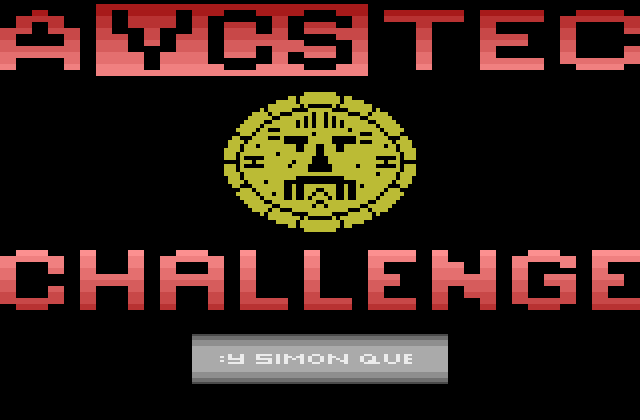 We will be using Gauntlet mode setting(easy difficult setting on A)
here are controls:
General Game Controls
You play the game using a joystick plugged into the left controller port.

Pressing the fire-button starts a new game, starts each new level and aborts the Game-Over screen.

You can choose to play a "Gauntlet" only game or a game with "Gauntlet" and "Stairs" levels with the left difficulty switch (easy / hard).

Using the right difficulty you can choose in-game music or sound-effects (easy = music, hard = sound-effects). The intro and game over screens always play the music.

The Reset-Switch aborts the current game and resets the game to the introduction sequence.
"Gauntlet" Controls
You either have to jump over spears or duck under them by pressing the joystick up or down.

Staying in duck mode for too long will cause you to fall. And falling means failing.
you can d/l the game here http://atariage.com/...areLabelID=2743

This round start today (5/15) at 3pm Central and Ends on June 12th at 2pm Central
Point scoring: top 10: 10 (for first) to 2(for tenth) 1 for everybody after 10
you can post scores here (or if your registered at avconline.freeforums.net (haromny games topic) )
leader board will be posted here and on AVC Online Forum
(you can play using Harmony, actual cart or emulator.)
Good Luck!!

Website will be updated around 5pm Central