Alley Cat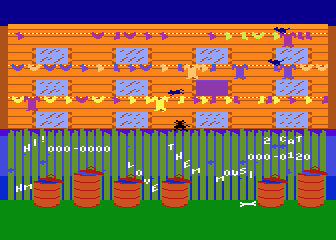 Cherished by many, the cats are back
Star on skill "Kitten" it will level up after each round is completed. If you are new to the game get the hang of running and jumping using the diagonal to the tall bins on the first level! And try not to bust your joysticks
scoring full HSC points. Bomus point for highlest level reached (keep track of number of completions if you get to alley cat level (has 3 bins) and for beating HSC record held by McKong 60-9534
download Fandal XEX
Instructions and some interesting comments on Atarimania:
>>>sparkle - 02/02/2016
song is based upon "Alley Cat" by Bent Fabric and his Piano 1962. i think the game plays it in a different key and there are note and rhythm differences, like the part where the game doubles up syncopated rhythm, and of course the robotic cat skreech is unique. song has been heard in numerous movies and tv commercials, wiki sez it's popular with ice cream trucks esp. in latino america.<<<
Bonus game
Metagalactic Llamas: Battle at the edge of Time or perhaps Reason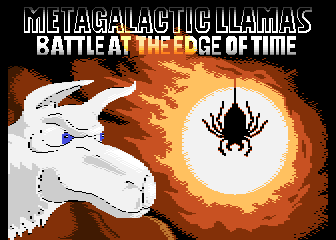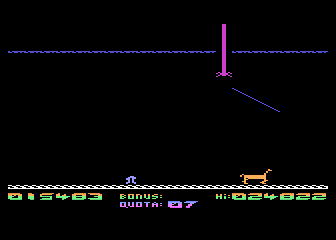 I think we looked at this before but carlsson has been demanding a llama based duel so let's see how he gets on
another crazy Jeff Minter special (C64 conversion). PAL only folks - there is a NTSC request thread)
scoring - 1pt per player
download Fandal XEX
Info Game has 9 pages of text on the title screen, the last couple have the scoring etc.  Atarimania has some info but there's probably a better link somewhere?
>>>twh/f2 - 09/06/2015
We had recently a @HSCMunich gaming session on this game. It is a very addictive, challenging and re-playable game. Glad that this games is being converted by Heaven to the 8bit Atari!<<<
The Round 16 pre-poll will stay open for this week then will go to a final poll
This Round closes Sunday 26th August 10AM UK time
Join in, EVERYONE WELCOME