The Compact Disc Interactive is a confusing subject even to the most hardened industry veteran. I actually got a good deal on one back in 92 because a fool thought it was a Laserdisk player for $200, so I got it early enough to understand what the CD-i actually is and why it is not only one of the most misunderstood "consoles" of all-time, but also one of the most important in the gaming and video industries.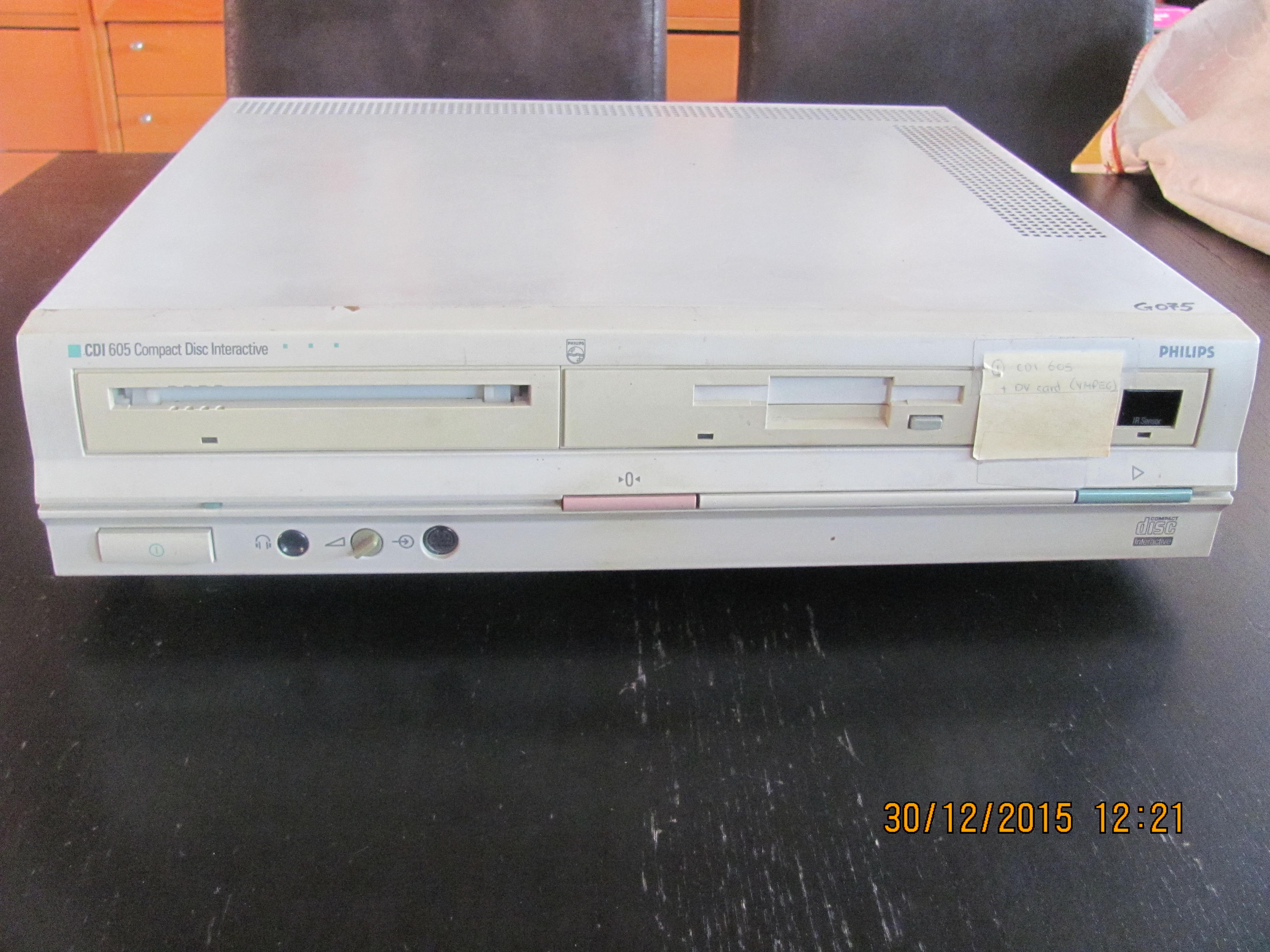 To the point, the CD-i is not a console. When I ask people online or in real life what format do CD-I games use everyone says CD just like the 3DO and PlayStation. I can't really blame them for believing this, popular figures have spread misinformation about the CD-i for years and yes, part of it is Phillips fault but not the majority.
The CD-i itself is a disc format. CD's, back when the CD-i was being hyped up as the future but before release, were expensive and limited. The CD-i could do much more than CD's ever could, Interactive interface being the big one. this allowed DVD like controls when you watched CD-I movies or Photo galleries. It had high quality audio and would allow for interactive software which included games. The players, often confused with the CD-i itself, were similar to DVD players, a machine that provided a way to execute the format.
Now, without CD-i we would not have DVD, DVD is a direct successor to the CD-i and later CD-i players would be compatible with DVD players. The CD-i is also responsible for Video CDs, which was the most popular video format across Asia instead of VHS. 
But most importantly it was the first time Sony stepped into making interactive hardware. In fact, the PSX's frame design and color choices are from their CD-i player named "The intelligent discman". It also at the same time is the first time Sony created a gaming portable as well. The ID was a hybrid home/portable machine!
Now, the CD-i had the movies, it has the music, it had your photos, but some may come down with shock when I mention that I believe it had the games as well. The Zelda games have been beaten to death but that was only maybe .15% of the CD-i's rather sizable library, they were also considered good games at the time. I don't agree with that but I find it weird that people base the CD-i library on just these two games. As for Hotel Mario I think it's fine, it's an old style arcade game. i don't really see why thatone gets so much flak honestly.
The CD-i had several great tiles you should check out (in no order):
1. Tetris with FMV backgrounds and CD audio.
2. Burn:Cycle
3 The Apprentice
4. Lemmings
5. Mutant Rampage Body Slam
5. Pac-Panic,
6. The 7th Guest
7. Chaos Control (not a Sonic game)
8. Kether
9. Flashback
10. Dragons Lair
11. Dragons Lair II (still exclusive to this day)
12. Thunder in Paradise
13. Dimo's Quest
14. Skytron
15. Escape from Cyber City
16. Christmas Crisis
17. Alien Gate
18. Namco Classics
19. Golden Oldies
20. Ram Raid/Atlantis Last Resort
Oh by the way, that last game, Ram Raid, was an ONLINE FPS(Atlantis was Ram Raid for SP), which you could play in 1996 with the CD-online modem!!! Yes the CD-i was capable of going online and was the first "Video game console" to gives us a full WWW surfing experience, it also had E-mail, downloads for people who subscribed to the gold or silver clubs, and limited video support. Please keep in mind though this was in 1996, so while it was the best way you were going online without a computer, it wasn't exactly a great way either. 
Fun fact: The CD-online website is still up! http://www.cd-online...e/homepage.html
I know many here may not have even emulated a CD-i let alone saw/played/brought one in real life. But it always hurts me to see it's extremely important legacy beat to the ground. As a "Dvd Player" it only sold 1 million units world wide so it's failure is actually much worse than most people realize (lost Phillips over $1 billion and DVD players would sell more than 400 million players in the same time frame) at the time. 
But it had some great software, was the best way to watch movies and listen to music at home, and was the influence behind some of the most import electronic devices that would come in the future. Definitely a device that has been misunderstood.