ABBUC Software Contest 2018 Games
I still need a couple of days to check the updated build of Ski-It (I think I've fixed the last bug just need a few tweaks to the course and the challenges testing but we can do that here); the other games will keep HSCers busy for a while
Ski-It - coming soon ! The best 8-bit Sking game on any machine?! Possibly but let's see what you think
Downhill, Slalom and Ski-Quest game modes...
Kowalski's Fury 
Updated Fixed Version - Slick platform/explorer/shooter with some superb animation. Press Space for the map. Instructions in game. Has different item locations each time you play.
Scoring 1pt for playing, 1pt for each computer destroyed! Bonus for level completed.
Black Bouncy Blob - abbuc version - press fire to jump and that's it
Scoring 1pt for playing, plus progress through levels?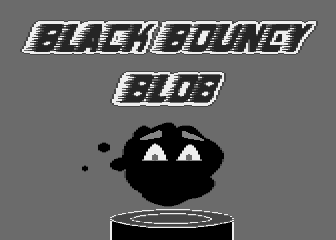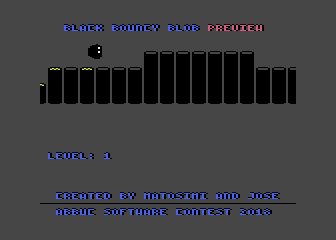 Millionaire 
  - Updated version. Has English and German questions. Create your own questions using The Custom Game Builder!
Also Spanish and Spanish v2 versions. CharlieChaplin's second German question set.
Scoring 2pts for playing. 1pt for each different person you get to play, it's great fun with a few friends. Serious bonus points for anyone creating any questions.
Atarionline.pl has a write up of the contest.
Atariteca may have videos/info on the games too.
Round closes Saturday 17th November 4pm UK time
Have fun and please comment on the games either here or on the linked threads
Edited by therealbountybob, Sun Nov 18, 2018 8:26 AM.
SKI-IT v1.1 RELEASED!