HIGH SCORE CLUB
Fall 2018 Knockout Tournament 
Round 5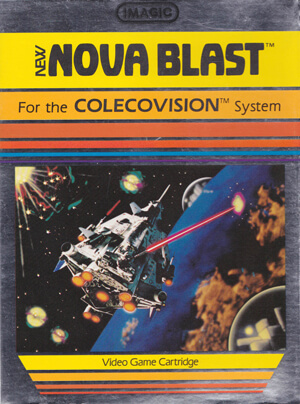 Game Information
Game Name: Nova Blast
Released by: CV: Imagic 1983.
Settings: Intermediate/Captain (Press 5 on the keypad).
CV HSC High Score: Intermediate/Captain - 55,400 Yurkie (11/2010 HSC4).
Manual: http://www.colecovis...last manual.pdf
Round Ends: Tuesday November 13th at Noon (PST) 3pm (EST)
Rules are simple. Each week, the player with the lowest score is eliminated until one individual remains atop the carnage. Good Luck!
Final Nova Blast Scores
1)64,900  darthkur  Record Breaker  
2)35,900  jblenkle
3)19,100  DuggerVideoGames
4)19,000  ed1475
5)00,000  S.BAZ  ELIMINATED
Players
1)darthkur
2)DuggerVideoGames
3)ed1475
4)jblenkle
5)S.BAZ
6)sega_SHARK  

(Eliminated Round 4)
7)NCG                

(Eliminated Round 3)
8 Leto27             

(Eliminated Round 2)
9)Ikrananka       

(Eliminated Round 1)