hello !
Dr Floyd from French Homebrewer Dr Floyd
Here is my new freeware game !

Cosmos: The Secret Melody is a sci-fi role-playing RPG (PC Windows) tribute to the precursor of modern RPG, Ultima (Richard GARRIOTT), but also to the cult-science early 80's: Elite (David Braben), Star Flight and especially Sundog (Bruce Webster). It is completely freeware. It was designed for fun, and to be shared




The game simulate THE FULL UNIVERSE in 2D !

it's in french for now.... but I can consider an english version ?

Trailer Youtube :
https://www.youtube....h?v=YCzi0nzFte8

Officiel Page :
http://www.gamopat.c...elody-v.10.html

Download version 1.4 :
https://www.dropbox....MOS1_4.zip?dl=1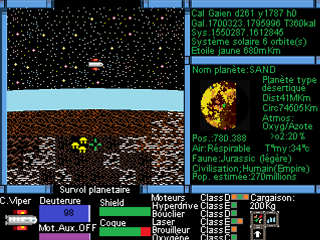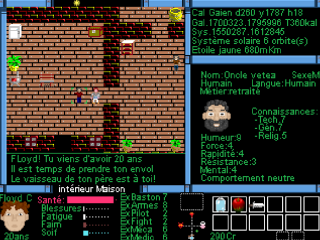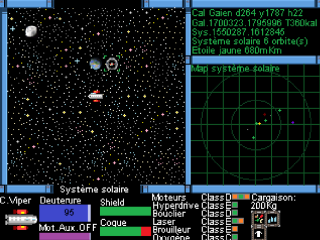 Edited by drfloyd, Mon Apr 22, 2019 4:00 AM.