HIGH SCORE CLUB
Round 2 Season 12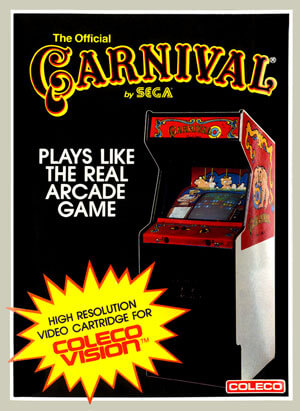 Game Information
Game Name: Carnival
Released by: Arcade: Sega 1980. CV: Coleco/CBS 1982.
Settings: Skill 2
CV HSC High Score: Skill 2 -101,630 duncantomi (10/2008 HSC2).
Manual: http://www.colecovis...ival manual.pdf
This game was chosen by DuggerVideoGames
Carnival Bonus Points: Play the game post a score= +3
Score 10,000= +2, Score 25,000= +3, Score 40,000= +4, Score 65,000= +5, Score 85,000 and up = +7 
Break or set a new CV HSC High Score= +10
Everyone who Rolls the score receives 100 points for the round. The player with the highest score after rollage at rounds end, will be awarded another 10 points.
Round Ends: Tuesday January 29th  at Noon 
Everyone who posts a score throughout the season will be entered into a drawing at seasons end for a special prize!
The same rules and scoring system that have been used the past few seasons will be in play this season as well.  Season 12 rules: http://atariage.com/...1-cv-hsc-rules/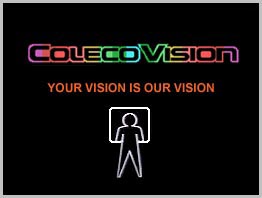 Good Luck!
Carnival Scores
  1)133,200 DuggerVideoGames  +3 +7 +10 +10 Rollage!  Record Breaker & Record Setter 
  2)108,820 Ikrananka +3 +7 +10 Rollage!  Record Breaker
  3)102,580 Bmack36  +3 +7 +10  Rollage!  Record Breaker 
  4)  58,900 digress  +3 +4 
  5)  51,410 Downland1983  +3 +4
  6)  32,920 darthkur  +3 +3
  7)  30,070 jblenkle  +3 +3
 26,440 bowlstir  +3 +3
  9)  19,980 SpiceWare  +3 +2 
10)  12,160 S.BAZ  +3 +2  
11)  11,000 ed1475  +3 +2
Round 2 Totals - Including Bonus Points 
  1){130} DuggerVideoGames
  2){120} Ikrananka 
  3){120} Bmack36
  4) {66}  digress
  5) {58}  Downland1983
  6) {39}  darthkur
  7) {36}  jblenkle
 {32}  bowlstir
  9) {25}  SpiceWare 
10) {17}  S.BAZ 
11) {16}  ed1475