HIGH SCORE CLUB
Round 4 Season 12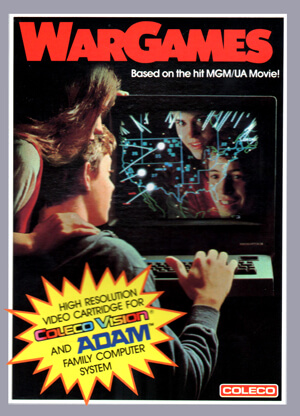 Game Information
Game Name: WarGames
Released by: United Artists Corp. 1983. CV: Coleco/CBS 1984.
Settings: Skill 2
CV HSC High Score: First time playing WarGames Skill 2 in the CV HSC.
Manual: http://www.colecovis...ames manual.pdf
This game was chosen by ed1475
WarGames Bonus Points: Play the game post a score= +3
Score 50,000,000= +2, Score 75,000,000= +3, Score 90,000,000= +4, Score 120,000,000= +5, Score 150,000,000 and up = +7 
Break or set a new CV HSC High Score= +10
Beat the Moderator Bonus - Score higher than: 141,570,000= +5
Round Ends: Tuesday February 12th  at Noon (PST) 3pm (EST)
Everyone who posts a score throughout the season will be entered into a drawing at seasons end for a special prize!
The same rules and scoring system that have been used the past few seasons will be in play this season as well.  Season 12 rules: http://atariage.com/...1-cv-hsc-rules/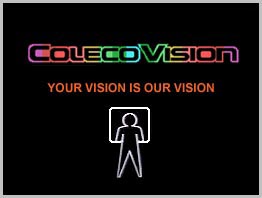 Good Luck!
Final WarGames Scores
  1)153,580,000 ed1475  +3 +7 +5 +10 Record Setter  
  2)153,500,000 NCG  +3 +7
  3)139,710,000 jblenkle  +3 +5
  4)138,450,000 Ikrananka +3 +5 
  5)125,390,000 Bmack36  +3 +5 
  6)112,570,000 Downland1983  +3 +4 
  7)106,670,000 darthkur  +3 +4  
   84,690,000 DuggerVideoGames +3 +3                   
  9)  16,320,000 digress  +3
Round 4 Totals - Including Bonus Points 
1){125} ed1475
2){110} NCG
3) {99}  jblenkle
4) {98}  Ikrananka
5) {90}  Bmack36
6) {80}  Downland1983
7) {76}  darthkur
 {61}  DuggerVideoGames
9) {14}  digress
Season Standings - Up to the end of Round 3
  1) 314 Bmack36
  2) 231 Ikrananka
  3) 227 DuggerVideoGames
  4) 205 Downland1983
  5) 136 S.BAZ
  6)   91 darthkur
  7)   85 digress
  70 jblenkle
  9)   45 SpiceWare
10)   44 ed1475
11)   32 bowlstir
12)   24 roadrunner
13)   10 NCG
14)     6 JEFF31