HIGH SCORE CLUB
Round 13 Season 12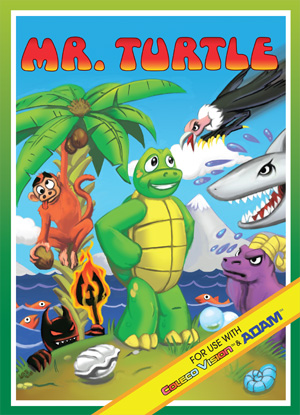 Game Information
Game Name: Mr. Turtle
Released by:  Gerry Brophy 2015.
Settings: Skill 3 - Super Turtle Only
CV HSC High Score: First time playing Mr. Turtle in the CV HSC.
This game was chosen by digress
Mr. Turtle  Bonus Points: Play the game & post a score= +3
Score 1,000= +2, Score 2,500= +3, Score 4,000= +4, Score 6,000= +5, Score 10,000 and up = +7 
Break or set a new CV HSC High Score= +10
Round Ends: Tuesday April 23rd at Noon (PST) 3pm (EST)
Everyone who posts a score throughout the season will be entered into a drawing at seasons end for a special prize!
The same rules and scoring system that have been used the past few seasons will be in play this season as well.  Season 12 rules: http://atariage.com/...1-cv-hsc-rules/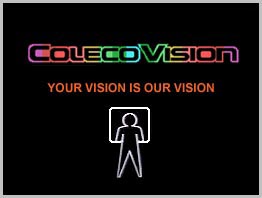 Good Luck!
How to play(Courtesy of Gerry Brophy): 
controls
run left or right
hold up and to the right or left to swim up. 
hit button 1 to jump
button 2 to spin attack monkeys or black devils or the shark
hold down to go into turtle shield mode. You are safe but you might still drown
every living thing kills you
goats & birds & red devils are invulnerable ... just dont try
coconuts kill you
pitchforks kill you
boulders kill you
spikes kill you
birds kill you
air gauge means you must surface for air every once in a while or use a trapped air pocket if in the underwater caves
Goals
Collect all 5 PEARL letter pearls (you have to kill the monkeys & black devils to get them to release them by spin attacking them)
Eat all the red fishies
Don't get killed
Scoring is 800 for a black devil
i think 400 or 500 for a pearl
50 per fish
a good score is above 10,000. If you were to get all the pearls and complete the game (unlikely on level 3) you would probably break 20,000
Mr. Turtle Scores
1)10,700 Bmack36  +3 +7
2)10,000 digress  +3 +7
3)  4,550 sega_SHARK  +3 +4
4)  3,450 S.BAZ  +3 +3
5)  3,050 DuggerVideoGames  +3 +3
6)  1,550 jblenkle  +3 +2
7)
Edited by Northcoastgamer, Mon Apr 15, 2019 10:05 AM.