I keep seeing this brought up in this thread, but I thought it was common knowledge that Atari (at the time) demanded games like Pac-Man and Defender have a non-black background, because they wanted colorful games, and black was only for space games.
Some people claim that is a myth. Maybe it's not a myth because we all know that Berzerk had a blue background and nobody complained about that: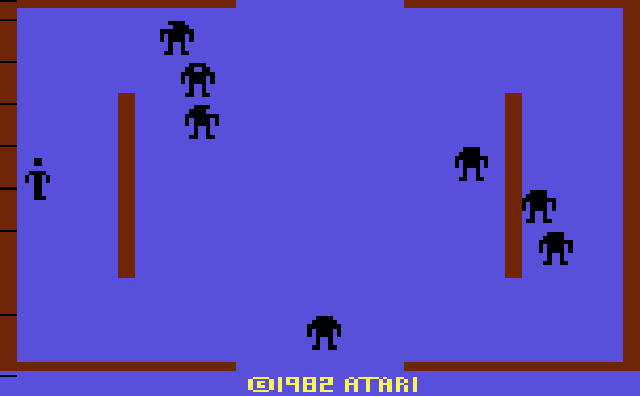 I find it incredibly hard to believe that NO ONE back then ever saw a commercial, an add, a box, or a friends copy, AND were truly delusional that the VCS could do arcade perfect with previous games experience. All I knew was I wanted it, and its inaccuracies didn't matter at all to me.
My family preordered the game before we saw any commercials, before there were any boxes to see and before anyone had a cartridge to borrow. We didn't think it would be arcade-perfect, but we thought it would resemble the arcade game. Space Invaders had a similar look and feel. Missile Command felt enough like arcade Missile Command that there wasn't much to complain about. The asteroids in Asteroids were colorful, so that was different from the arcade version, but the gameplay was close enough.