First and foremost, I can play games for hours just fine using the d-pad. The D-pad allows me to to have a full range of motion without needing make use of my wrist due to the fact that my thumb can engage in a full 360 degrees. Plus the arcade style layout makes it much easier to engage in movement because the left side of my brain (the side geared toward precision thinking and movement) doesn't have to send signals to the right side of my body in order to move characters.
Good for you. But you describe one of the very things that this thread is talking about, the differing mindsets between those of us who grew up with/played with the really old consoles (2600, Colecovision, Intellivision, Vectrex, 5200, etc.) and those who only come to them after the fact and stop at the NES/SNES type games and consoles.  For us who love the 2600 experience (bad graphics and all) part of the appeal is the more accurate, more unique controllers.  Analog controllers cannot be reproduced well with digital controls.  So any games that require such a controller (Breakout, Warlords, Indy 500, Star Raiders, Missile Command, etc.) suffer greatly using a d-pad.  Those d-pads that include analog sticks are far superior to just buttons but I'm talking about 2600 controllers vs. NES.  There is no contest.
 
You can play games for hours just fine using the d-pad.  I can't take more than 10 minutes of that shit, I'm ready to read a book or go outside and do something.  Many of my contemporaries are the same way.  Others aren't.  But, again, you point out one of the key delimiters.
 
Not to mention that the d-pad allows for tighter controls for games that require quicker reaction time and thinking. I cant imagine playing a game like Super Mario Brothers with archaic control schemes of earlier consoles.
And I can't imagine playing Warlords with a d-pad.  Or Missile Command with a d-pad (I don't like playing 2600 Missile Command with a joystick, I need the variable speed of a trak-ball, or an analog stick at least).  Or Tempest with a d-pad (that is fucking useless).  If you can, great, but you're not playing the game that the label says it is.  It's something else once you force the d-pad controller onto it.  But then I grew up with arcade games that had specific, unique controls, I want that in any home port that claims to be the same game.  People who grew up after the '80s arcade heyday don't have that experience and don't see it as anything special or required.  I understand the reality of that, I weep for their loss.
 
That's your problem that the industry ended up making it the standard. Hell, Atari's europe division saw that the writing was on the wall for older joystick style controllers when it released the NES style controller for the 7800.
So what that the industry made it a standard after years of the "standard" being cool, interesting controllers.  The industry is cheap, anything that can make things easier and cheaper, they're all for it.  I hate JAMMA standardized arcade cabinets, too, because that also made arcade game controls standardized and bland.  Just look at Star Trek: SOS, a spinner and 4 buttons, how terrible that would be with a d-pad.  Ok, it's also color vector so that makes home console ports problematic, but the controls are the key to that game!  Variable speed in the rotation as you fire at one target and position yourself for the next one, moving the whole time.
 
It's this type of of thinking from the older generation that I think would have held back gaming immensely. I understand that you may not like platformers and that's fine. I don't like games that are strictly puzzles in nature or the modern cinematic style RPGs either. But the fact of the matter is that in order to drive the medium, you can't simply stand on old classics and expect people to stomach it indefinitely. Eventually you will hit your saturation point and people will start reacting negatively to the medium.
Why would our thinking have held back gaming immensely?  I'm not saying only arcade shooters.  Have your platformers and FPSs and all the other types.  Just don't get rid of classic arcade style gaming.  But again, due to the 2600's primitive guts and graphics, arcade shooters (and puzzle/maze games) are about all you're going to get from it.  So if you want games with more memory and better graphics, look to the NES and elsewhere.
 
And this is a bad thing because.......?
I already explained that. Because with better graphics it became possible to make a game with shitty gameplay and it would sell because ooooh, look how cool it looks!  Happens to this day.  How many people have regretted buying certain games because they were boring or too easy/hard or repetitive?  The first thought would be if they'd spent more money/time on the gameplay and not cared about all the textures and object design, this could have been a good game.  This was not an option for 2600 programmers, the garbage resolution forced them to concentrate on gameplay.  Of course there were still many dogshit games but you certainly couldn't blame being tricked by the awesome graphics, right?  Blocks moving around other blocks shooting blocks at blocks.  If you thought that looked great then you needed something stronger than glasses.
 
As I pointed out, this is absurdly false. The d-pad offers the same controller layout as your standard arcade cabinet. Don't believe me? Go look at your standard arcade cabinet and compare.
Dude, what in thee fuck are you talking about.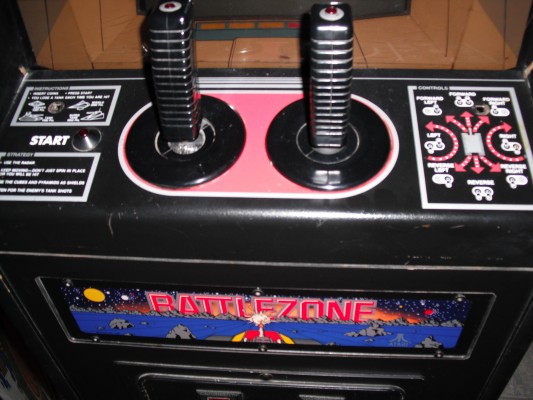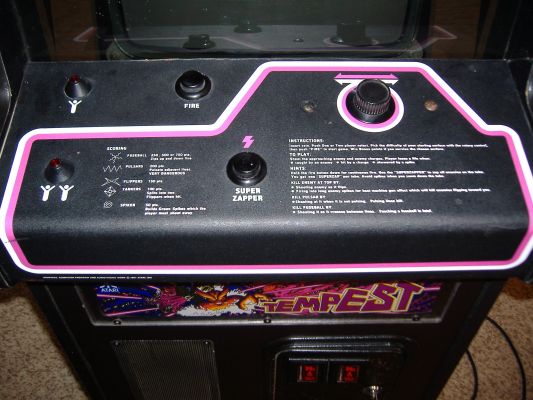 Second, the d-pad allows the users to engage in movement without needing to put the full force of their body-weight  onto the controller with through the thumb. Where as arcade cabinets are built with the idea of supporting people's body weight when people are pushing and pulling on the joystick. This is something that was lost on many earlier joystick style controllers because in many cases you had to hold them while having your supporting hand fire the action button. This is a very awkward set up. In fact, it wouldn't be until the Saturn and the Neo-Geo that you get joystick controllers that are actually supported. But then these were massive and expensive bricks  that were built to play only fighting games, really.
I would argue this is a false perception. Considering the fact that the joystick style controller was something that even Atari abandoned as a bad idea in the end, it tells me everything I need to know really.
What you need to know is fine for you (for everybody), but the discussion is about younger retro game collectors stopping at the NES/SNES and discounting the 2600/5200, yes?  Well, take a look at the 2600 joystick.  It's got fucking rubber feet on the bottom!  So you could set it on a flat surface for your proposed "full force of their body-weight" requirement.  To be fair the paddles and driving controllers don't have that, they were meant for holding in your hand.  But the trak-ball controller was meant for a flat surface, so would a spinner if they ever made one.
 
So, if a younger gamer wants to do the retro thing and all he's ever known is d-pads and every game being controlled the same way and that's what he prefers then he won't want to waste his time with a console that had multiple controllers that only worked with certain games.  Which is fine.  All I'm trying to do is give what I think is a reasonable explanation for why we older types who like/love the 2600 and 5200, and prefer that type of console.