I'm glad I can release next new Atari game called "Kolony 2106". There are two version, one is available as boxed for collectors in price of 15 euro (20 US dollars), the second is set of files for free.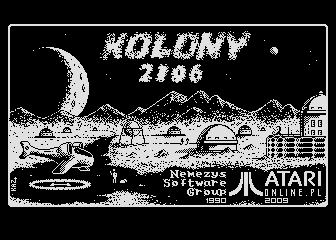 1. The collectors pack includes: very original box, manual in English, Polish and Czech language, three 5,25 180KB discs with English, Polish and Czech language version (alternatively you can order multilanugage one-disc version 360KB with all three languages on it), small gadget (photon emiter
) and CD with game for emulator and some other extras for PC user (as MP3 music from game, including keyboard version of title music). The price is set to cover costs of production only. Limited quantity to 200 (no more will be selled or produced). Poeple who helped us with translation and production will get boxed game for free. Some pictures: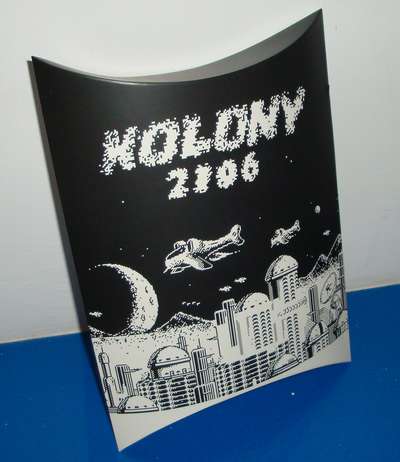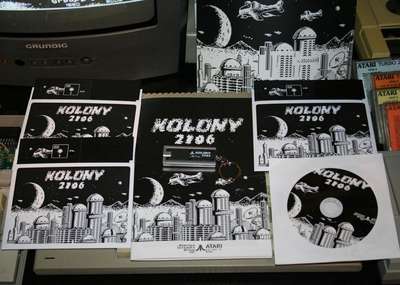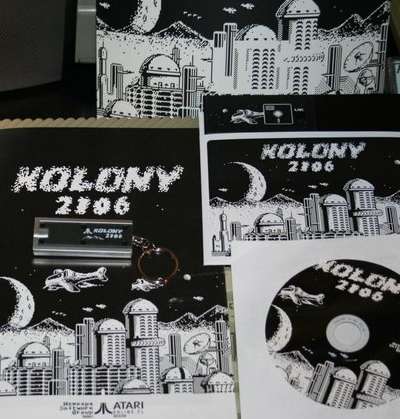 You can order boxed version by sending email to Urborg (co-author of game):
urborg@poczta.onet.pl
Please remember to choose version you prefere (3 SDDD discs or 1 DDDD disc). Urborg can also provide shipping price for your country. Europe - around 3,5 euro.
2. Free version you can download from AtariOnline.pl (ATR files and PDF manuals - different than printed one):
http://atarionline.p...106#Kolony_2106
Edited by Kaz atarionline.pl, Tue Oct 27, 2009 6:56 AM.