Hi all. I've not been around much lately; I got married last July and it's been a nightmare to pack and move out both my Atari and arcade collection so I can buy a new home with my wife.
So anyway, in all this I've dug out some old projects that were quite literally buried behind my Atari storage.
One is the "Short" Atari 2600 display kiosk. Unlike the tall one that has been a topic of discussion lately in the auction folder, this one is not well-documented on the web. These photos are some I've found on another webpage.
Front View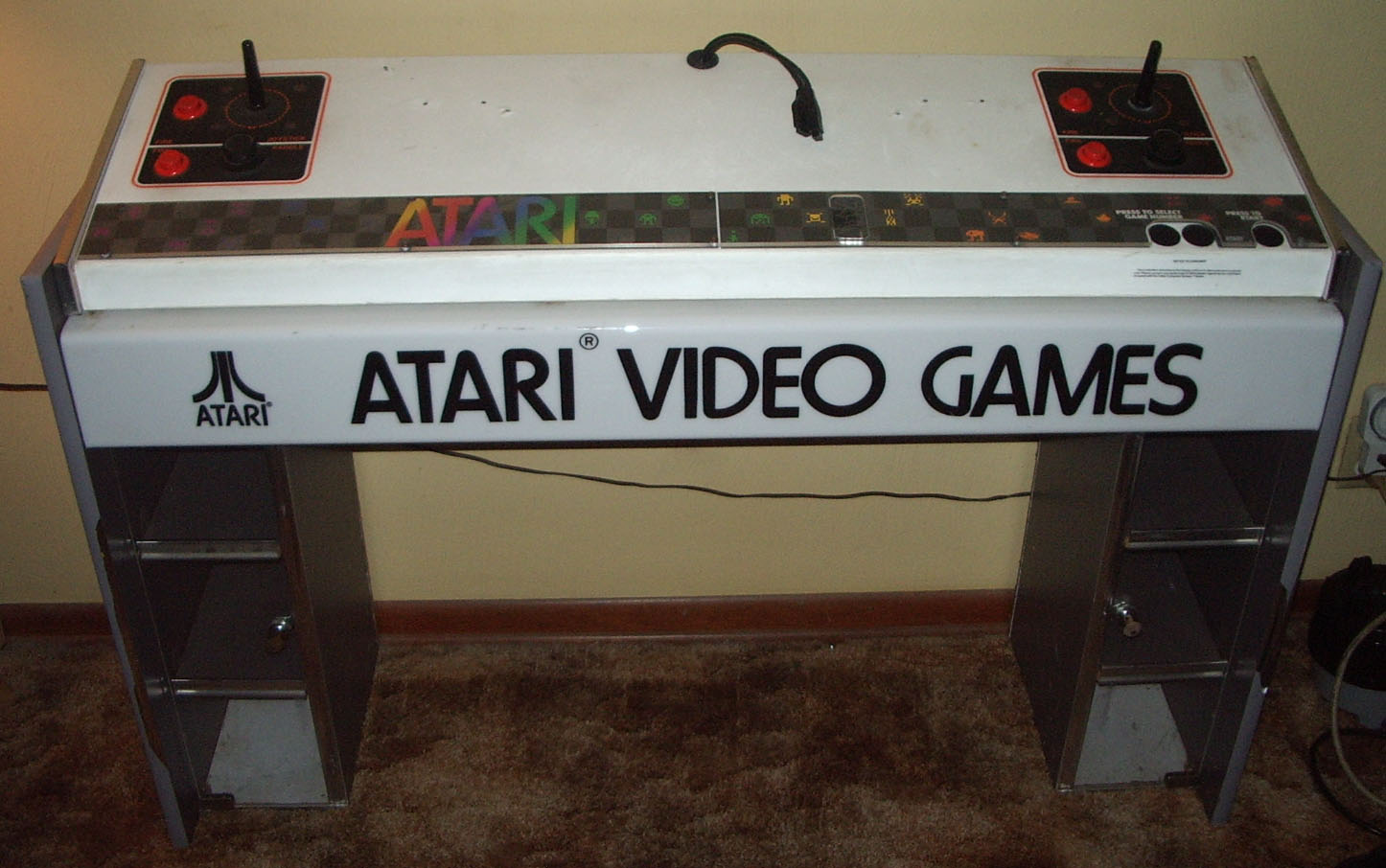 Top View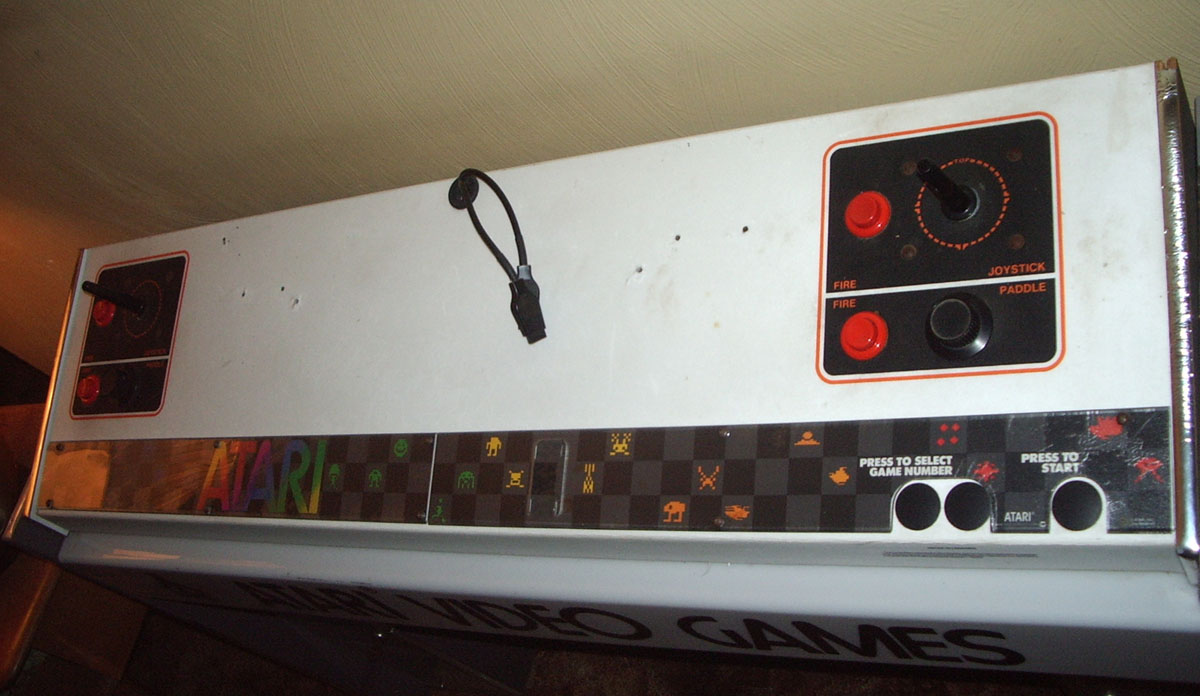 Controller Detail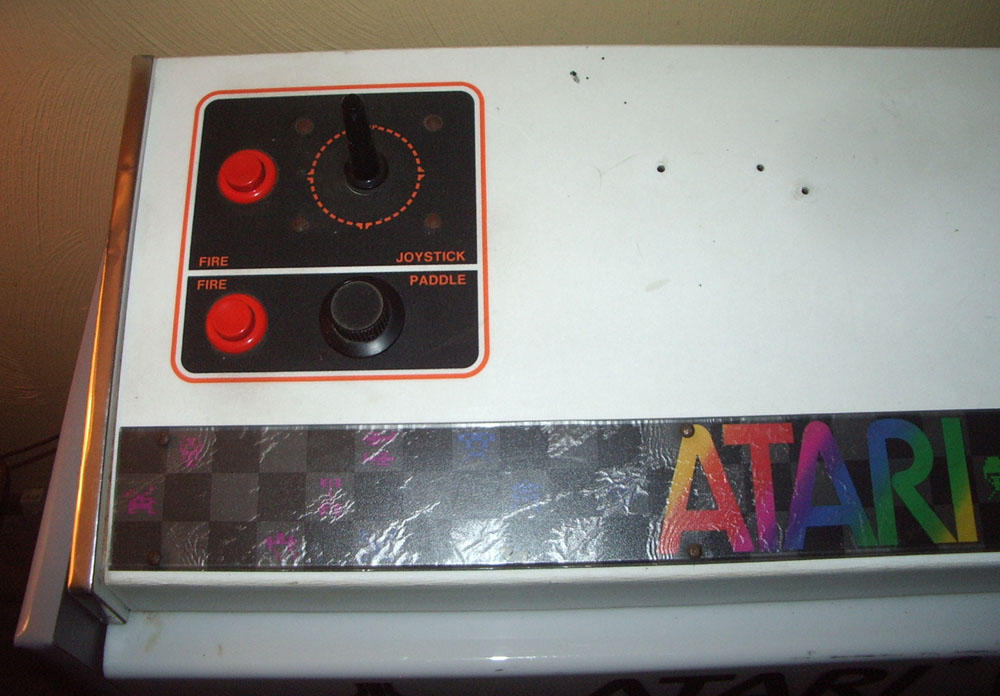 Right Side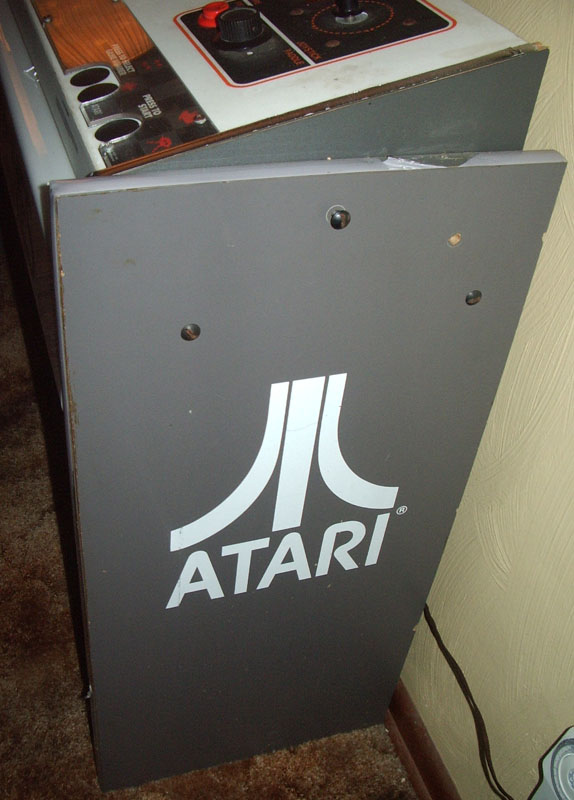 So mine had to be disassembled for shipping; I bought it on ebay about five years ago, and the seller did not pack it very well...he had lots of packing material on the top and bottom, but NONE on the ends. The heavy plywood components bounced around in shipping and broke apart.
The plastic marquee arrived in six pieces. The two heavy plywood sections that make up the controller deck area and hold the marqee were all shattered. Worst of all, it sat in the corner of my lab at work in the box for two months before I opened it (I had been sick and then was very busy with work), so by the time I opened it, there was nothing I could do. It had been basically ruined.
Bit by bit, I restored it. I spent every summer with some bit of plywood or plastic clamped together in my lab at work. This had been one of the models without the built-in board that takes real cartridges (I also have one of the Sears countertop displays that DOES have the built-in games).
But I ran into some problems with the marquee damage and lighting, and locating the proper T-molding...it needs 3/4 inch polished T-molding for the sides, and 1/2 inch for the top, which has proven very difficult to find. So I packed it up at the end of 2008.
This may, I dug it out and started the final push to reassemble it. I located the T-molding; even though I had to buy a 250' roll to get the 1/2 molding. I'm almost done with the assembly, and seem to have some missing parts.
There is a hole on each side of the unit that I cannot find a mate for; it does not seem to align with any hole in the center portion, and I just can't figure it out...I don't have any extra screws I can't explain.
The back panel is also missing; there was never anything in the center portion, but the trim panel for the back of the control-panel area is missing, and looks like it was missing before it was disassembled to be shipped to me. I need to find a photo of the back of the kiosk so I can reproduce the missing part.
The wire bracket literature holders are missing; I fear those were custom-made and I won't be able to locate them, the best I could do is find a similar one and retrofit it.
The wire security bracket for the 2600 is missing, but I can probably reproduce this. As I recall the 2600 was held down with a wire on this style, and not with screws through the bottom of the unit like the 5200 POP display (my Atari collection is currently in storage and I don't have a single 2600 to test).
So, I am looking for some photos of a similar unit. Before anyone pipes up to say this looks like a
tall 2600 kiosk
has just been cut down, it has not. This was custom made for this purpose, and all parts of the wooden side panels have their original paint (they are painted, even under the T-molding).
I've searched the web for photos of this model, and I've only found the four photos above. I noticed the same mysterious unused screw hole on the right side of the unit, and when I compared the photos with my unit, I realized these photos are of my exact unit! They must have been snagged from ebay back when I bought it. Every scratch and even the dirt is in the same location; so this is currently my best-case scenario for restoration unless I can find photos of another unit.
So....
Does anyone have a similar unit, or photos/drawings?
Any idea how it was intended to be used? It's short even for a children's display unit...I am suspecting it was a sit-down display, perhaps intended to be used in front ofa big-screen TV.
Any other suggestions?