A collection of fonts. Most are 8x8 pixels, some fit 6x8 and a few are 8x16.

fonts.txt contains an overview.

fonts.zip contains the fonts. Each font is a graphic file arranged as 64x256 pixels. You can import these files into the Magellan editor.

Pineapple is a font viewer and tester.

https://en.wikipedia...on_of_typefaces
http://atariage.com/...t-copyrightable
If you have requests, questions or additional info please post here.
 
The first font is probably the most famous of all. As far as I can see, it goes back to early Namco arcades.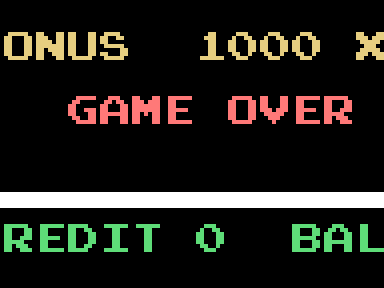 Edited by sometimes99er, Tue Sep 12, 2017 6:25 AM.