Does anyone know much about this great game, I can't seem to find anything or the instructions ?
I put a few comments on Atarimania  In addition: The top bar shows the score/high, number of baddies and the right side appears to be a compass to your base? I suspect your ammo/shield might be limitied/refillable on the higher levels. Also wonder if the scoreboard should save... it's a long time since I played...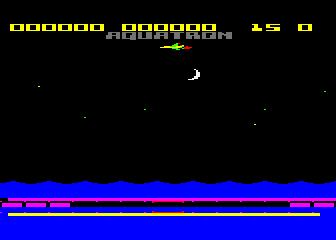 (Fandal has patched version).
Now playing in the High Score Club along with some other shooters in an extended tournament round, join in the fun - everyone welcome