Our friends at HighScore.com are holding a new high score competition for several classic gaming systems, with great prizes for the winners!
Categories include Atari consoles, ColecoVision, MAME, Classic Nintendo consoles, and PC Engine/TurboGrafx-16.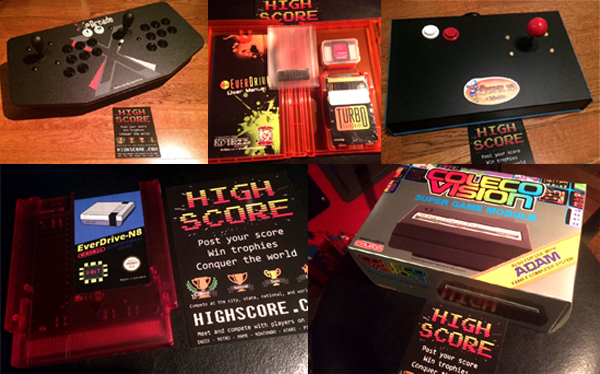 The following prizes are up for grabs:
Multiple 
gift certificates
 for the 
AtariAge Store
 are also up for grabs.
High Score is a competitive gaming community, with multiple levels of competition. Gamers earn trophies for their accomplishments (including virtual patches for classic Activision games), which are displayed in a trophy case on their profile.