Hmm
SNOKIE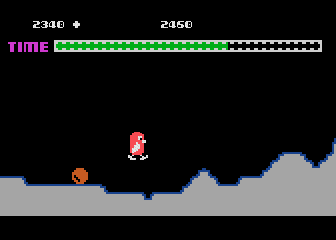 makes it's HSC debut, what can I say but I've not got a clue! I guess we've got a scrolling jumping falling-over penguin on out hands
I hope some of you shy voters are going to play and post at least one score
Links: Fandal. Atarimania Play the full version with the title screen font like this? See comments on atarimania about the differences. Press a key on the title screen to see the scoreboard.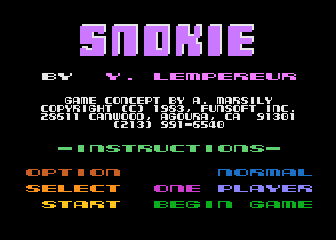 Doesn't look like Snokie will keep us too busy - the guys who did Snokie: Yves Lempereur, Alain Marsily are also credited on Flak and Time Runner, so we'll play these too and see how things go. Time Runner looks like Omidor which was pretty decent (we played it a while back). Flak looks like it might be interesting too (fingers crossed). All of these games get reasonable ratings so hopefully everyone will find one they like
Flak
Fandal, Atarimania - read the review!
Time Runner
EVERYONE WELCOME TO PLAY
JUST POST A SCORE!
ROUND ENDS SUNDAY 4TH JUNE 10AM UK TIME
Edited by therealbountybob, Wed May 24, 2017 12:14 PM.
More Info