That's done, the TIny-99/4A micro-computer is finalized :-). It has successfully passed many tests of compatibility with this TI-99 / 4A, as well as all the tests of stability.  To tell you all, for testing purpose, the Tiny99/4A has replaced my daily TI-99/4A since 3 months and I have noticed no problem.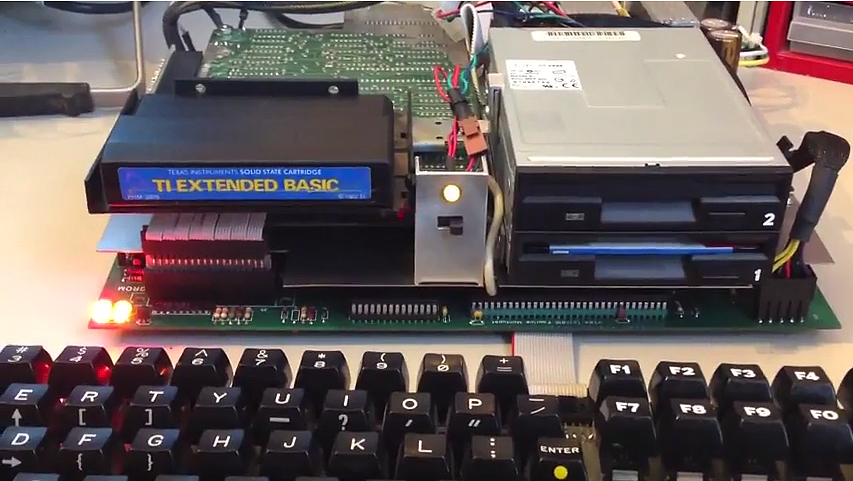 The new (metallic) chassis now contains the power supply, allowing the installation of two floppy drives and two PEB expansion cards. The cartridge port has been moved to the left. The switch switch at the front of the computer is for normal/turbo mode. Another feature: The TIny-99 / 4A is powered up by pressing a key on the extended keyboard.


The icing on the cake, I have designed two covers: one in aluminium, the other modeled with 3D printer, that I will receive soon.

I'm happy to have carry out this project. It was fun. The next one will surely be an enhanced version of the TIny-99/4A.