I've taken over for this round
  Here are 5 of my favourites to pick from. Poll ends after current round (Defender & DiamondZ 2).
1.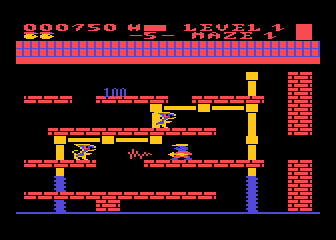 Trolls 'n Tribulations - part platformer, part Cretin blaster
Atarimania Info
2.
Whistler's Brother part platformer, part whistling the blind bloke to his doom
Atarimania Info
3.
Gumball - part mechanical breakdown, part darn balls
Check XEX version has intermissions.
Atarimania Info
4.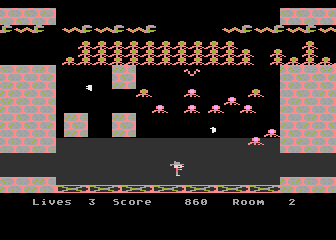 Shamus Case II - part Shamus part very, very strange 
Strong candidate for best game never played in the HSC.
5.
Drol - part intense scrolling shooter, part very intense scrolling shooter
I always liked the "mono" version, nice artifacting on PAL. Still need a version that saves the high scores and ideally one where they are reset to give us a chance to get them on there!
More screenshots of Whistler and Trolls 'n Tribulations: