Just noticed this last night when I was rifling through some cartridges. "Football" is an interesting enough label variation of Realsports Soccer (presumably changed to broaden international appeal?), but I never noticed before that there's a line at the bottom that reads: "* Trademark of Taito of America Corp."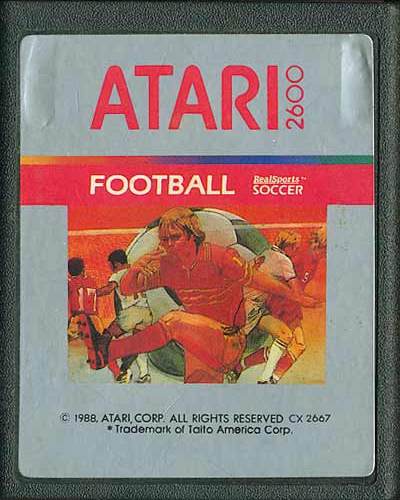 My best guess is the Taito stuff came from the Space Invaders label and it somehow got mixed up and put onto "Football." (There's no * anywhere to reference, anyway!
) Taito obviously had nothing to do with Realsports Soccer (right?) and Atari never licensed any other Taito arcade games for the 2600, to my knowledge.

Gotta love Atari Corp.
Edited by BassGuitari, Thu Jul 13, 2017 12:49 PM.